Dock and Yard Management Market to Reach US$7.9bn by 2027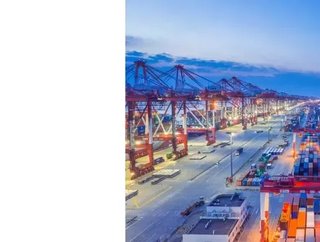 According to a new report, the dock and yard management system market is set to grow at CAGR of 13.4% through 2027...
The global supply chain has been growing more complex and sophisticated over the past few years, and now that the COVID-19 pandemic has forced the adoption of more agile and streamlined processes, there is a greater emphasis on the importance of digitisation and technological solutions.
One of these solutions, which has a tremendous impact on the logistical side of supply chain networks, is dock and yard management ─ "the creation of systems that address all activities related to or impacting the dock and yard, taking into consideration relevant capacities, resource availability, and constraints, as well as demand and company goals."
If companies invest in suitable dock and yard management systems, they'll find that they can significantly reduce costs, inventory stock, and congestion, whilst simultaneously increasing throughput, save waiting time, and hastens the process of loading and unloading cargo. , the global research and advisory firm, has maintained for a long time that "[Dock and] Yard management presents opportunities to improve operational efficiency through increased visibility and process optimisation." 
As it happens, organisations with global supply chains were listening. Though many have been slow to implement the top-tier dock and yard management systems (YMS), it seems that the recent global crises provided enough of a push to change their ways. Amid the COVID-19 crisis, the global market for dock and yard management systems (YMS), estimated to be worth US$3.3bn in 2020, is projected to reach a revised size of US$7.9 bn by 2027, growing at a compound annual growth rate (CAGR) of 13.4% over the period 2020-2027, according to an analyst report by .
"Warehouse management systems (WMS), one of the segments analysed in the report, is projected to record 14.8% CAGR and reach $5.3 billion by the end of the analysis period. After an early analysis of the business implications of the pandemic and its induced economic crisis, growth in the transportation management systems (TMS) segment is readjusted to a revised 11% CAGR for the next 7-year period.
The dock and YMS market in the U.S. is estimated at US$973.1mn in the year 2020. China, the world's second-largest economy, is forecast to reach a projected market size of US$1.4bn by the year 2027, with a CAGR of 12.8% over the analysis period 2020 to 2027. Among the other noteworthy geographic markets are Japan and Canada, each forecast to grow at 12% and 11.2% respectively over the 2020-2027 period. Within Europe, Germany is forecast to grow at approximately 9.5% CAGR."
SEE ALSO