DHL investing 156m in its infrastructure to support the UK export market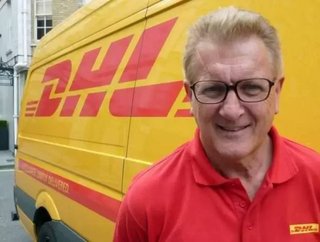 Global logistics firm DHL, which first started operating in the UK in 1974, has announced a new two-year £156 million investment in a bid to boost...
Global logistics firm DHL, which first started operating in the UK in 1974, has announced a new two-year £156 million investment in a bid to boost UK exports.
It will increase capacity for express shipments across DHL UK sites and bolster its customers' overseas growth ambitions
The largest scale spending is going to the East Midlands Airport hub and southern hub site near Heathrow, totalling £90m and £32m respectively.
Phil Couchman, Chief Executive of DHL Express in the UK & Ireland, said: "As we celebrate DHL's 40th year in the UK, this investment demonstrates our confidence and commitment to enterprise and British export businesses.
"We've already invested £2m in our Oxford and Park Royal sites in the past two years and have seen the benefits that this brings. Developing our infrastructure is integral to support growth in the UK export market and will allow us to cater for future demand.
Additional sites in Manchester, Croydon and Sheffield will also benefit from crucial changes to their infrastructure, including additional warehousing, sorting facilities and up-to-date operational processes.
At a news conference at the company's West London headquarters, it confirmed the infrastructure upgrade has been prompted by increased demand for British goods from China, as well as a boom in global e-retailing.
Couchman added: "International trade is a golden opportunity for many businesses in the UK and through this major investment we can partner with and help facilitate success for them."
This investment in the UK forms a key part of DHL's global growth and service improvement strategy, following the recent investment of £103 million in the Middle East, which included building five new facilities in Egypt, Saudi Arabia and Dubai.
Ken Allen, Global Chief Executive of DHL Express "With ongoing growth in the US and the development of our European hub in Leipzig, we're strengthening our leadership position through improved service capabilities."
The company forecasts that e-commerce could increase from 8pc of the total trading in Europe to 40pc by 2025.
With 46,000 staff, Deutsche Post DHL is one of the UK's biggest foreign employers. Sales have recovered dramatically over the last five years as the group has repositioned itself to benefit from online sales of consumer goods between China, Europe and North America.
In 2013, Deutsche Post DHL posted revenues of more than £44 billion.