How DHL Express is preparing for an e-commerce boom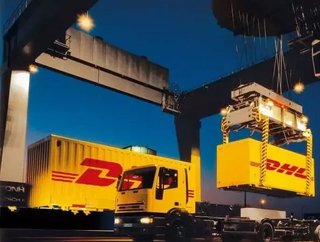 DHL Express is anticipating unprecedented online shopping and shipping volumes during the upcoming festive season...
The growing levels of globalisation and digitalisation mean a strongly increasing number of merchants are selling globally and online marketplaces, such as shopping apps via which customers can choose from offerings worldwide.
As a result, this has meant that cross border trade has only increased in prominence over the past few years. To add to that, COVID-19 has meant that consumers are moving to e-commerce at a rate like never before. This will only increase during the popular mega shopping days such as 'Black Friday' and 'Cyber Monday'. As a result, DHL Express is expecting an all-time high in e-commerce trade globally. Having already overseen around 35% e-commerce volume growth during 2020 in its network, the upcoming peak season will further accelerate this and will mean higher shipment quantities above 50% compared to last year's peak season.
"Megatrends such as globalization and digitalization have an enormous impact on global trade," commented John Pearson, CEO at DHL Express. "In recent decades, we have seen how globalization, increased trade and interaction have raised prosperity and choice, reduced poverty, cultivated diversity and enriched lives. At DHL Express it is our mission to enable global trade and support our customers during the most important days for their business. We make sure that goods are delivered as fast as possible - and Christmas gifts are being delivered to households all over the globe in time. We are proud of the strong commitment of our employees and couriers who are out there to fulfil our mission of connecting people and improving their lives. In times when the coronavirus hits both economy and private lives, their efforts are outstanding."
With more than 100,000 employees worldwide and active in over 220 countries and territories, DHL Express has taken a number of precautionary measures, not just at the level of offering face masks but also introducing social distancing and working from home where possible. DHL has also implemented safer delivery procedures for receivers, without the need for customers to sign for their shipments. DHL has introduced these standards in a bid to continue to operate undisrupted but with safety at the forefront.
"COVID-19 and its impacts such as curfews or distancing led to massive changes in the retail sector all over the world", says Michiel Greeven, EVP Global Sales at DHL Express. "As a consequence, the buying behaviour of consumers, but also B2B Buyers, changed significantly and shifted more and more into the online world. From an e-commerce perspective some might even say that Covid-19 brought 2030 to 2020, with online shopping and the necessary shipping as the new normal. And this not only counts for B2C retailers but also in the light of B2B E-commerce. Particularly in current days of uncertainty many giant stores will be going online with their sales promotion. This will have its effect on peak season as well and shoppers will be mainly going online to get the best deals instead of going to physical stores. With the result of fast shipping needs as well."