DHL extends global rugby commitment with new Sevens partnership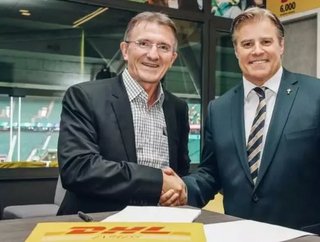 Follow @SamJermy and @SupplyChainD on Twitter. DHL, Official Logistics Partner of Rugby World Cup 2015, has announced a further commitment to the glo...
Follow @SamJermy and @SupplyChainD on Twitter.
DHL, Official Logistics Partner of Rugby World Cup 2015, has announced a further commitment to the global game by extending its partnership with the men's and women's HSBC World Rugby Sevens Series.
The announcement comes after a successful first week of enthralling competition at the sport's showpiece Tournament, for which DHL is handling all freight and logistics for the 20 participating teams and fulfilling a range of other requirements, including international ticket distribution and anti-doping sample delivery to laboratories.
In its role as Global Partner and Official Logistics Partner of Sevens World Series, DHL will build on its previous sponsorships of individual tournament legs in the UAE, USA and Hong Kong to deliver event freight and logistics across all ten rounds of the upcoming annual Series, kicking off in Dubai in December 2015 and culminating in London in May 2016.
DHL's support will also include logistics provision for some of the teams taking part in the 2015-16 season, as well as helping World Rugby's development of the game among new audiences and in new territories through various grassroots initiatives.
Ken Allen, CEO, DHL Express said, "Our partnership with the HSBC Sevens World Series reaffirms our commitment to a sport which shares many of DHL's core values, such as teamwork, passion and a will to win.
"We're delighted to extend our support for the international game on an annual basis, taking our delivery of rugby to new and existing fans across the globe beyond the four-year cycle of the Rugby World Cup, and helping nurture interest in, and a love for, the sport among fresh enthusiasts and potential stars of the future."
World Rugby Chairman Bernard Lapasset said, "Rugby sevens is going from strength to strength ahead of the Olympic Games and the men's and women's series have been at the heart of the global sevens success story with their winning brand of high-octane, competitive and broadcast-friendly action, global locations and festival atmosphere. 
"We look forward to working with DHL to further the promotion of the game around the world as the sporting community looks forward to Rio 2016."
 The World Rugby Sevens Series consists of ten stellar tournaments held around the world, in which 15 national sevens teams compete for series points at each round, with an overall champion crowned at the end of the season based on points accumulated throughout the events.
The 2015-16 season sees five new destinations added to the series in Cape Town, Sydney, Vancouver, Singapore and Paris.
Beyond DHL's partnerships with Rugby World Cup 2015 and the World Rugby Sevens Series, it is Official Logistics Partner to a number of international and domestic teams, including the Irish Rugby Football Union, English club Harlequins FC and DHL Stormers in South Africa, as well as supporting the professional and grassroots game in places as far afield as Canada and Australia to Kazakhstan, Laos and Fiji.
For more information, please visit: http://dhlrugby.co.uk/