DHL Express plays vital role in Europe's COVID vaccine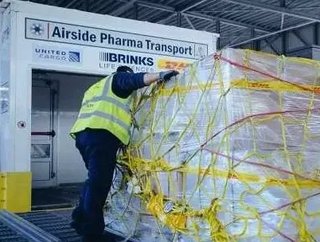 DHL Express plays a vital role in Europe's logistics for the COVID-19 vaccine...
Since Christmas 2020, DHL Express reports that it has been operating over 50 flights transporting shipments of urgently needed COVID-19 vaccines in Europe. Destinations for DHL Express' shipments included Austria, Bulgaria, Croatia, Greece, Finland, Italy, Lithuania, Norway, Romania and Sweden receiving the first batches of the vaccine for their citizens. 
With its hub and gateway network of 60 countries and territories in Europe and over 100 aircrafts, DHL Express proudly states that is it this capacity that makes it perfectly equipped and prepared for the regular supply of more countries with COVID-19 vaccines in Europe and the rest of the world.
"Our Express network has already proven its strong resilience during the first weeks of the pandemic. While almost all nations went into lockdowns, none of our operations had stopped," commented Alberto Nobis, CEO DHL Express Europe.
"It is in our DNA to deliver, even in times of global crisis. Thanks to our people and infrastructure we keep trade lanes open and enable our customers to continue their businesses. With international Express deliveries of COVID-19 vaccines we are supporting numerous governments in their fight against the pandemic. In Europe our strong presence allows us to move medical goods from country to country within up to 24 hours," added Nobis.
Outside of Europe, DHL Express has provided batches of vaccines to Bahrain, Chile, Costa Rica, Israel, Mexico, Oman and Singapore.
Currently at DHL, the logistics company has over 9,000 specialists working in its dedicated global network including pharmaceutical, medical devices, clinical trials and research organizations, wholesalers and distributors, as well as hospitals and healthcare providers, connecting them across the value chain via digitalisation.
DHL's healthcare industry portfolio includes:
150+ pharmacists
20+ clinical trials depots
100+ certified stations
160+ GDP-qualified warehouses
15+ GMP-certified sites
135+ medical express sites
For more information on procurement, supply chain and logistics topics - please take a look at the latest edition of .