DHL: Expanding Certification For The Highest Standards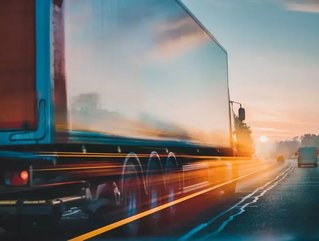 DHL Freight has expanded the certification for its global management system in an effort to ensure the very best standards across its supply chain netwo...
In business, you must be innovative, up-to-date, and ready to set new, unprecedented standards for your competition. For a couple of years now, Deutsche Post (DHL) Group Freight, one of the leading providers of road freight services in Europe, has been striving to meet the criteria for International Organisation for Standardisation (ISO) certification across key sites within their global network. Today, they have achieved it. 
ISO is an "independent, non-governmental organisation that develops standards to ensure the quality, safety, and efficiency of products, services, and systems". Their certifications are the checks and balances put in place to ensure that companies, both global and domestic, are doing the very best that they can for both the consumer and the environment. Companies strive for certification because it's an internationally-recognised seal of approval that their management system, manufacturing process, service, or documentation procedure has all of the requirements needed for the gold-standard in standardisation and quality assurance. 
"DHL Freight has once more proven the certification of its global management system," commented Dr Rolf Krökel, Managing Director of DEKRA Certification GmbH. "In spite of the global pandemic, the second monitoring audit of the quality, sustainability and energy management system was completed successfully. DHL Freight has been meeting these requirements at a high level for many years, something that the company can be truly proud of." 
Courtesy of certification body DEKRA, a European vehicle inspection company, the team at DHL Freight has now successfully achieved ISO 9001, ISO 14001, and ISO 50001 certification, for their integrated management system. That means a total of 335 sites working within the sectors of transport, logistics, and customs services are now part of the certified management system. As a result, there is a sealed guarantee that "the uniform management system and processes being implemented at all DHL Freight locations", as well as the companies service partners, "around the globe meet high standards of quality, environmental, and energy management."
"We are delighted to have received this endorsement of our efforts in the areas of sustainability and quality," said Thomas Vogel, COO, DHL Freight. "The monitoring audits conducted by DEKRA again demonstrate that the projects we have initiated as part of our Strategy 2025 are bearing fruit. The latter [is] also a way for us to show that business success and sustainability are not mutually exclusive but go hand in hand. Even during a global pandemic, we must not lose our focus on quality and sustainability." 
If the climate stays as is, by mid-2021, DHL anticipates that the matrix certification for every site across its global supply chain will include the Occupational Health and Safety Management certification ─ ISO 450001 standard. That development will recognise, at least on a certification level, DHL Freight's commitment to the safety and wellbeing of their employees during a state of pandemic, but also a willingness to have their internal systems and regulations assessed and scrutinised by external auditors and global bodies.
"The successful execution of external digital audits during the peak phase of the Covid-19 pandemic demonstrates our unlimited ability to act in times of crisis as well as the outstanding commitment of all functions and divisions of DHL Freight," added Vogel. "Our customers can rely on the fact that we at DHL Freight fully comply with strict international quality, environmental and energy guidelines as well as occupational health and safety requirements. The certification highlights the real sense of responsibility we have towards our employees and also shows that we are already setting standards for the future with regard to digitalisation at DHL Freight."