DHL Claim Multi-Sector Collaboration Key to Fighting COVID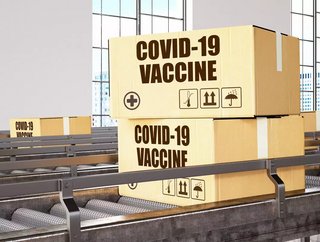 Global logistics leader DHL's new white paper highlights what supply chain professionals have learned one year into the pandemic
Since January, global logistics leader DHL has distributed more than 200 million doses of the COVID vaccine to 120+ countries around the globe. While the US and UK recently rolled out immunisation plans to most citizens, countries with less developed infrastructure still desperately need more doses. In the United Arab Emirates (UAE), which currently has one of the highest per-capita immunisation rates, the government set up storage facilities to cover domestic and international demand. But storage, as we've learned, is little help if you can't transport the goods.
This is where logistics leaders such as DHL make their impact. The company built over 50 new partnerships, bilateral and multilateral, to collaborate with pharmaceutical and private sector firms. With more than 350 DHL centres pressed into service, the group operated 9,000+ flights to ship the vaccine where it needed to go. 
Public-Private Partnerships
With new pandemic knowledge, DHL just released its "Revisiting Pandemic Resilience" white paper, which examined the role of logistics and supply chain companies in handling COVID-19. As Thomas Ellman, Head of Clinical Trials Logistics at DHL, said: "The past one year has highlighted the importance of logistics and supply chain management to manage the pandemic, ensure business continuity and protect public health. It has also shown us that together we are stronger". 
Multisector partnerships, DHL said, enabled rapid, effective vaccine distribution. While international scientists developed a vaccine in record time—five times faster than any other vaccine in history—manufacturers ramped up production and logistics teams rolled out distribution three times faster than expected. When commercial routes faced backups, logistics operators worked with military officers to transport vaccines via helicopters and boats. 
In the UAE, the public-private HOPE Consortium distributed billions of COVID-19 doses to its civilians as well as other countries in need by partnering with commercial organisations such as DHL. For the first time, apropo for an unprecedented pandemic, logistics companies made strong connections with public health and government.
"While the race against the virus continues, leveraging the power of such collaborations and data analytics will be key", said Katja Busch, Chief Commercial Officer DHL and Head of DHL Customer Solutions & Innovation. "We need to remain prepared for high patient and vaccine volumes, maintain logistics infrastructure and capacity, while planning for seasonal fluctuations by providing a stable and well-equipped platform for the years to come". 
How Do We Sustain Immunisation? 
By the end of 2021, experts estimate that we need approximately 10 billion doses of vaccines—many of which will be shipped to areas of the world, such as India, South Africa, and Brazil, that lack significant infrastructure. This is perhaps the greatest divide between countries that have rolled out successful immunisation programmes and those that have not. As Busch noted, "the UAE's significant investments in creating robust air, sea, and land infrastructure facilitated logistics and vaccine distribution, helping us keep supply chains resilient". 
Neither is the novel coronavirus a one-time affair. If predictions hold, COVID will be similar to seasonal colds or the flu: here to stay. When fall comes around each year, governments will need to vaccinate the world as quickly as possible to ensure long-term immunisation against the virus. This time, logistics companies must be better prepared. 

Yet global immunisation, year after year, is no small order. To keep reinfection rates low and slow the spread of COVID, governments will likely need 7-9 billion annual doses of the vaccine to meet that mark. And if DHL's white paper is any judge of success, multi-sector supply chain partnerships will set the gold standard.