Develop risk management through an adaptable supply chain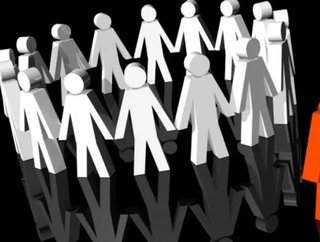 Written by Douglas Macdonald, IBM Procurement Portfolio Product Marketing Leader CPOs continually face challenges related to understanding the state of...
Written by Douglas Macdonald, IBM Procurement Portfolio Product Marketing Leader
CPO's continually face challenges related to understanding the state of the global and regional economies, and managing the procurement organization and suppliers within that environment. With 50 percent of the value (and costs) of a company's products or services, on average, in the hands of outside suppliers, changes in the economies those suppliers operate in can have a significant impact on meeting customer demand.  With frequent change there is one constant – the need for adaptability. 
Procurement organizations can meet that need by building adaptability into supplier risk and performance management programs.  One analysis of procurement operations at global companies found that most (70%) of those companies rated as procurement leaders had structured supplier risk and supplier performance management programs in place; as compared to just 5% of the companies who were rated as "laggards" in procurement operations. The same study found that a majority of procurement executives expect supplier risks to increase significantly over the next three years.
Best-in-class procurement organizations see risk management differently. They understand that risk management is not just part of doing business, but that actively managing and mitigating risks produces operational improvements and boosts the bottom line.  Best-in-class procurement organizations typically use a comprehensive, technology-enabled framework to effectively manage and reduce their risks. Such a program usually incorporates the following components:
Risk Identification: Best-in-class procurement organizations use technology and information services as a starting point to identify sources of risk. Examples include:
•       Identifying components sourced from either suppliers that are at financial risk or are concentrated in a specific geographic region more vulnerable to political conflicts or currency fluctuations.
•       Identifying components of production that are either sole sourced or come from very specialized suppliers, thus increasing the company's dependence on them.
Risk Prioritization: Best-in-class procurement organizations perform "what if" analysis and quantify the impact of supply risk for specific components and commodities. Armed with such analysis, they prioritize actions on those components and commodities that have the greatest potential impact on the business.
Risk Mitigation: Best-in-class procurement organizations also go beyond mere risk identification, to actively manage and mitigate supply base risks.
A Global 2000 engineering and manufacturing company serving the automotive industry provides an illustration, and motivation for applying these practices.  The company specializes in developing technologies and components for the world's leading automakers.  During the global financial crisis, although the company itself remained on strong financial footing, the financial instability of some of its key suppliers threatened the company's production.
The company relies on more than 1,500 suppliers that contribute components to its manufacturing process and products. Some of these suppliers are the only manufacturer in the market for a particular part or component.  From the outset of the crisis, many of these suppliers suffered cash flow problems or problems re-financing their investments.  More than 30 of these suppliers actually became insolvent and filed for restructuring, with most of these insolvencies directly impacted the company's production.
There was one particular supplier insolvency that became a catalyst for change for the company.  This supplier worked with the company for for more than 25 years; and globally, there were only a handful of suppliers who manufactured these same components.  As a result, the company was forced to jump in and try to financially rescue the supplier. 
From that point forward, the company determined to put in place a systematic process for managing supplier risk and any supplier crisis situations.  This included (1) the proactive identification and analysis of risk, (2) the development of strategies to mitigate risk, as well as (3) the development of standing plans to deal with disruptions within the supply chain.
Best-in-class companies use deep supplier intelligence and robust risk modeling to proactively identify and mitigate risks before they develop.  They elevate risk mitigation with a systematic approach that ensures early risk identification across various pillars of exposure including financial, quality, logistics and geography.
A best-in-class risk program is one that is highly-automated and highly-proactive. A supplier risk or supplier management technology platform can provide broad visibility into potential supplier risks; the ability to mitigate risks before they develop by leveraging intelligence and risk modeling; and support the establishment of plans to react quickly and flexibly in the event of a supplier disruption to reduce its impact. It not only reduces the company's risk profile, it can deliver broader value to the organization.
After all, the hallmark of success in supplier risk management – and in building an adaptable supply chain – comes when a company works with its core supply base over time to identify opportunities and metrics for improvement.