Deutsche Post DHL Group sends disaster response team to Vanuatu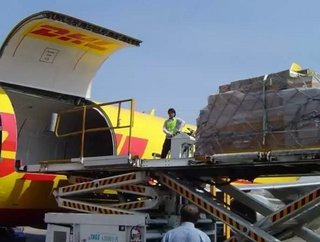 Follow @SamJermy and @SupplyChainD on Twitter.Deutsche Post DHL Group, the world´s leading logistics provider, has deployed the first Disaster Res...
Follow @SamJermy and @SupplyChainD on Twitter.
Deutsche Post DHL Group, the world´s leading logistics provider, has deployed the first Disaster Response Team (DRT) to support relief efforts in Vanuatu devastated by Cyclone Pam.
The cyclone has left tens of thousands of people homeless, without food, water and medicine. DHL's DRT is currently based at Bauerfield International Airport in Port Vila, Vanuatu's capital, to provide airport logistics support to manage incoming international aid and expedite the distribution to those in need. A second DRT team will be deployed on 27 March.

Christof Ehrhart, Executive Vice President, Corporate Communications and Corporate Responsibility, Deutsche Post DHL Group, said: "With Vanuatu comprising many islands spread over a vast area, the scale of the devastation wreaked by the cyclone has yet to be fully assessed. However, there is a critical need to provide basic necessities to the thousands who have lost their homes and crops.
"Speed is of essence in complex emergencies such as this and the DHL Disaster Response Teams comprise highly trained volunteers who can make a real difference here in helping the people of Vanuatu cope with this disaster."

Almost 30 times deployed worldwide since 2005

Deutsche Post DHL Group, in cooperation with the United Nations Office for the Coordination of Humanitarian Affairs (OCHA), established a global network of Disaster Response Teams to support airports in case of a natural disaster. The DRT network consists of over 400 trained DHL volunteers, who can be deployed within 72 hours. Since 2005, the DRTs have been deployed close to 30 times worldwide.

In Port Vila, a DRT of seven experts will provide logistical support free of charge for the movement of relief supplies, including unloading cargo planes, conducting professional warehousing and inventory management, and the loading of the relief goods for onward transportation to Vanuatu's many islands. 

Chris Weeks, DHL Director of Humanitarian Affairs said: "Our DRT members are well-trained to provide hands-on effective logistics support. In the aftermath of a disaster, airports can become bottlenecks that delay the delivery of emergency relief supplies for victims. In these situations, logistics expertise can make a huge difference in saving lives by ensuring a swift and organized handling and delivery of all aid, from food and water to temporary shelters."

GoHelp is the disaster management program of Deutsche Post DHL and comprises disaster preparedness with the program "Get Airports Ready for Disaster" (GARD) and natural disaster response via the Disaster Response Teams (DRTs). To date, GARD was implemented to more than 25 local airports in countries like Armenia, Bangladesh, Dominican Republic, El Salvador, Indonesia, Jordan, Lebanon, Nepal, Panama, Peru, the Philippines, Turkey and Sri Lanka.