Deutsche Post DHL boosts revenues and earnings in the third quarter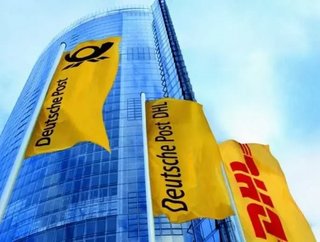 Follow @SamJermy and @SupplyChainD on Twitter.Deutsche Post DHL, the world's leading postal and logistics group, continued to generate profitable gr...
Follow @SamJermy and @SupplyChainD on Twitter.
Deutsche Post DHL, the world's leading postal and logistics group, continued to generate profitable growth in the third quarter of 2014, powered by its strong market position in the most dynamic segments and regions of the world.
Revenues climbed by more than 4 percent in the period between July and September to €14 billion. In addition to slightly positive exchange-rate effects, it was the revenue gains generated by all four divisions that fuelled this increase.
The Group's higher revenues primarily reflected the further improved volume and revenue development in the German parcel business and continued strong gains in the international express business. The Group's operating earnings climbed by nearly 5 percent during the third quarter of the current year to €677 million.
As a result of lower tax expenses and finance costs, the increase in the company's consolidated net profit was even higher, rising more than 17 percent to €468 million.

Frank Appel, the CEO of Deutsche Post DHL, said: "We continue to profit from our unique competitive position in emerging markets and our role as an eCommerce enabler. For this reason, we remain on track in spite of the current challenging environment.
"Thanks to our continuous investments in the expansion of our network and infrastructure as well as our increased effort to optimize operational processes, we will be able to even more systematically address the needs of our customers and offer our services even more efficiently in the future.
"We are investing in the Group's sustainable growth for the years to come and, by taking these steps, we are today setting the course for the success of our Strategy 2020."
In the period between 2013 and 2020, the company is striving to boost earnings by an average of more than 8 percent annually. Of this total, the DHL divisions are expected to contribute an average EBIT growth of about 10 percent per year.
 At the same time, the PeP division is projected to increase its operating earnings by an annual average of around 3 percent. Furthermore, the Group expects to reduce Corporate Centre/Other expenses to below 0.5 percent of Group revenues by 2020.
For the full, in-depth Q3 financial report on Deutsche Post DHL, visit: http://www.dhl.com/en/press/releases/releases_2014/group/dpdhl_boosts_revenues_and_earnings_in_the_third_quarter.html