Delivering an end-to-end customer experience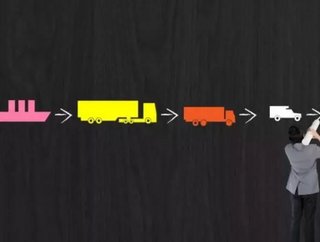 Pól Sweeney, Vice President Sales, Descartes Systems UK, explains, with real time end-to-end supply chain visibility, retailers can not only deli...
Pól Sweeney, Vice President Sales, Descartes Systems UK, explains, with real time end-to-end supply chain visibility, retailers can not only deliver the experience customer demands but also make the essential efficiency gains required to make those new services available both profitably and competitively.
Legacy Constraint
Consumers want a great experience instore and online  – from flexible and convenient delivery options, and click & collect, to value added services such as appliance installation at the point of sale. The demand is clear: according to recent Royal Mail research 73% of online shoppers say being able to track deliveries would improve their confidence in making online purchases, while 57% say they will abandon their basket due to delivery reasons. Likewise, the retailer benefits of delivering great customer experience in terms of profitability and market share are undeniable, with Forrester* citing that 80% of retailers claim to have seen a positive and measurable impact on customer metrics by offering multiple delivery options.
Indeed, those very few retailers able to match service and delivery to customer expectation have seen online revenues outperform even the most optimistic forecasts. So what is constraining the vast majority of retailers? Why are so few able to offer anything close to the customer's ideal experience?
One problem is legacy systems and technology – and an unwillingness to accept that these systems will not cut it in an online dominated world.  Retailers that have invested in systems that support omni-channel retailing are able to deliver an onmi-channel customer experience - consumers are presented with costed delivery options in real time regardless of sales channel. By attempting to manage supply chain processes - that span from global manufacturers through complex distribution networks to the last mile of delivery - with traditional technologies, retailers are simply piling on the pain and the cost.
New systems for visibility and real time information
Retailers need to adopt new systems and processes to meet the demands of consumers. For example, within distribution centres to support the very different challenges of picking single products for tens of thousands of individual customers for click & collect as opposed to the traditional management of huge pallets of goods for tens or hundreds of stores.
But achieving these new service offerings cost effectively requires more than an overhaul of in house systems. It demands optimised delivery and stock management in store and at home as well as real time communication about stock and delivery status. Third party courier, logistics service providers must also improve both transport management and inbound logistics management in order to meet the requirements of retailers that do not have their own fleet and, critically, provide real time visibility at every step of the journey.
The potential difference this can deliver in customer experience is significant. One hour timed delivery slots are a prime example. Today the majority of retailers employ a hugely inefficient 'bucket' method based on a pre-defined capacity of deliveries in each area, an approach that demands massive contingency and is expensive. In contrast, by using real time information about delivery capacity to optimise schedules and deliveries at the point of sale, logistics companies can enable retailers to present customers with a range of options with confidence – and profitably. Furthermore, with complete visibility, both retailers and logistics companies can identify and eradicate inefficiencies in the logistics process, driving down costs and making the end customer offer more competitive.
Customs Management
Retailers can also look to derive further efficiencies to offset the cost of meeting higher expectations throughout the supply chain, including efficient handling of customs transactions. Typically customs declarations are made by customs brokers, an approach that makes it extremely difficult for retailers and logistics companies to optimise delivery schedules and leaves them with limited visibility of the commercial paperwork, resulting in reliance on spreadsheets to manage the export / re-import and import / re-export processes.
Transforming the model into a more dynamic and highly visible process enables all of the parties involved throughout the supply chain to identify potential opportunities for cost savings and efficiency gains. Indeed, as one leading retailer has discovered, gaining control of the customs process has delivered unprecedented depth of information that has flagged up anomalies in import duty rates enabling both a significant on-going saving and a reclaim of several million pounds in overpaid duty – savings that can be recycled into delivering added value customer services.
With complete, real-time visibility of goods passing through customs, logistics companies can confidently support the very flexible delivery options now required, enabling retailers to improve the customer experience and achieve far greater financial control.
Embracing Change
When a customer's desire for effective and trusted product fulfilment is becoming as important as the product itself, retailers clearly need a better fulfilment model. Retailers need to be able to present service and costed delivery options immediately – and that has to be based on real–time information throughout the supply chain, from last-mile services through to the wider distribution network and end suppliers.  Critically, that information has to be available to the retailer in such a way that costs can be automatically assessed and a price dynamically created and presented to the consumer to ensure the service option is financially viable.
With end to end real time information in place throughout the supply chain, the retail model changes fundamentally. The retailer can confidently plan and utilise resources; can offer guaranteed narrow time slots to the customer's destination of choice – at home or in store; and can begin to introduce added value services that add significant incremental revenue. The model is more profitable and the customer significantly more engaged. The question is just how many retailers are ready to make that change?