Convoy Fights Freight Fears in Four Futuristic Forms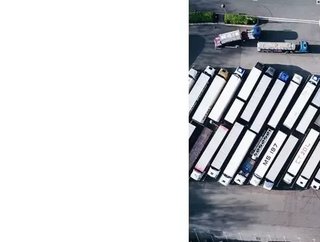 Convoy is, the American trucking software provider, is helping small and medium-sized businesses find their perfect partner...
With the entire world still reeling as we all adjust to the 'new normal', it's been especially hard for smaller businesses as they desperately adjust plans and procedures, with an anticipated amount of risk. With large swings in the freight market comes the need for operational budgets to accommodate, running the risk of potentially sinking too many resources into very little return. 
Across the United States, trucking is one of the largest industries for moving goods, and yet remains perhaps one of the most difficult to manage. According to , an American trucking software company founded in 2015, 35 per cent of all miles driven are empty miles, as well as 75 metric tons of CO2 emissions as a result of these empty miles, and with a reported 80 per cent of every dollar moving freight spent on trucking, it makes a lot of sense to simplify and streamline the process. 
At the point of its inception in 2015, Convoy started "the world's first digital freight network, connecting shipments with carriers to move millions of truckloads." Digital Freight Networks (DFNs) offer a host of advantages to all businesses, but perhaps more-so to those smaller to midsized, where decisions based on trends or budget, are more impactful on the company overall in terms of risk versus reward. 
Convoy's technology provides advanced tools and tech designed to streamline shipping and logistics for small to midsize businesses, and this is how it's done; 
Instant Access to High-quality Carriers 
Convoy offers the ability for businesses to choose from thousands of pre-vetted carriers, taking a lot of the stress out of having to research the right mix of carriers for the right jobs.
The carriers themselves are chosen based on a number of suitability factors, ranging from service rating, current location, cost and others. Having this plethora of options for businesses to choose from means they can make an informed choice from a large database, simplifying a potentially complex transportation strategy. 
Instant Freight Quotes 
The 'instant quote tool' is designed to give small businesses the confidence to make an informed decision, using only their pickup and delivery information, in a timely manner, and by removing communication barriers. 
The quotes themselves are also compared to the market standard, giving these businesses an insight to where their rate falls, whether that be around the market average or not. The intention is to empower smaller businesses to make the right decisions, instantly, by utilising a tool that's also used by businesses generally just to understand the market itself. 
Real-Time Shipment Tracking 
All drivers who are hired through Convoy's DFN system have a GPS tracker that allows the business that hired them instant access to the real-time status of their delivery. 
Convoy found that tracking down the status of various shipments can take up to 3 hours, a problem immediately solved with effective tracking and even map referencing to show the exact parcel positioning, as well as an estimated time of arrival. This method is simplified further by being able to easily share package statuses between customers and other colleagues through a sharable tracking link.
Automated Freight Insights 
Convoy recognises that getting insights into freights can be time-consuming, if not impossible, so they've combatted this by giving businesses personalised freight insights, specifically designed to show information that can help reduce costs and improve quality. 
It's clear to see that having this kind of technology on any scale would greatly improve the efficiency of any business, but is, of course, most attractive to the smaller kinds by offering a wealth of information that may otherwise be difficult and time consuming to obtain. With more technology of this type cropping up to help all scales of business, it's a wise investment, and no doubt one that will improve with time.