China/ U.S. Trade Deal: China Coming Up Short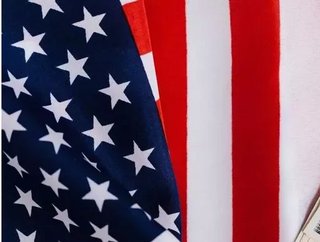 China comes up short on its agreement to boost U.S. imports by $200bn (£146bn...
Last January China agreed to buy an extra $200bn (£146bn) in US imports over the next two years, as well as strengthen intellectual property rules. In exchange, the US was to cut the new tariffs it had imposed on Chinese products by half on a $120 billion worth of Chinese goods, reducing the rate to 7.5%.
The $200bn agreed to was based on 2017 levels and applied only to specific categories of goods. US data shows that China purchased $130 billion in U.S.goods in 2017 and an additional $560 billion in services.
At the time, the agreement was seen as the first stage of a deal meant to settle the trade war between the world's largest economies. Chinese leaders described the pact as a "win-win" that would promote better relations between the two nations. US President Trump said the agreement would be "transformative" for the US economy and would help to protect US workers. 
However, it now looks like China is falling short of its commitment.
According to the Petersen Institute, the latest number from Chinese customs confirms that China imported just under $135bn from the US in 2020, 58% of the committed amount. Petersen Institute's analysis estimates that China would need to purchase $173bn worth of goods to meet the requirement. 
Meanwhile, due to the global pandemic and the resulting surge in demand for medical goods and WFH equipment, China's US trade deficit has skyrocketed. According to Chinese customs figures, China exported almost three times as much as it imported from the US in December.
As the agreement included only manufactured, agricultural and energy products, approximately $35bn worth of goods didn't count, bringing the total applicable under the agreement to $100bn. China imported 60% of its original target for manufactured products, 64% for agricultural products and 39% for energy products.
Chief commodities economist for StoneX, Arlan Suderman, believes part of China's reason for coming up short is that many of those purchases made were earlier in the year when commodity prices were lower. "That's one of the big mistakes that China made was agreeing to a dollar value rather than a tonnage value," he said. However, Suderman also believes China's indifference to the pact is another reason for the shortfall. "I really don't think China is paying a whole lot of attention to it," said Suderman.