Big data analytics technology: disruptive and important?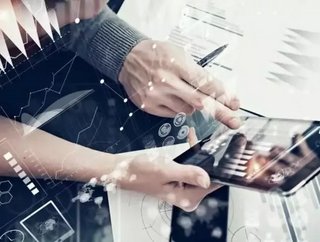 Of all the disruptive technologies we track, big data analytics is the biggest. Its also among the haziest in terms of what it really means to supply ch...
Of all the disruptive technologies we track, big data analytics is the biggest. It's also among the haziest in terms of what it really means to supply chain. In fact, its importance seems more to reflect the assumed convergence of trends for massively increasing amounts of data and ever faster analytical methods for crunching that data. In other words, the 81percent of all supply chain executives surveyed who say big data analytics is 'disruptive and important' are likely just assuming it's big rather than knowing first-hand.

Does this mean we're all being fooled? Not at all. In fact, the analogy of eating an elephant is probably fair since there are at least two things we can count on: we can't swallow it all in one bite, and no matter where we start, we'll be eating for a long time.
So, dig in!

Getting better at everything

Searching SCM World's content library for 'big data analytics' turns up more than 1,200 citations. The first screen alone includes examples for spend analytics, customer service performance, manufacturing variability, logistics optimisation, consumer demand forecasting and supply chain risk management.

The common thread is use of a two-stage logic for systematically finding answers to complicated business problems. Stage one is about classifying information sources according to their data structures, and stage two is about searching for correlation and/or causality among the variables assumed to be important to doing the work better.

A helpful example comes from Dell, where its customer service solution, dubbed 'Support Assist' illustrates how this works. Help desk troubleshooting naturally touches many possible information sources to diagnose and fix a problem. Is it user error? Was it a quality problem in manufacturing? Has it been serviced before and if so, how? The service information for one customer can amount to 25,000 log files and 400 GB of data.

In this case, Dell is not on a fishing expedition for some eureka moment. It's simply trying to get the customer happily off the phone faster, which it has done to the tune of an 84percent improvement. Big data analytics in this case works by sorting and crunching information with a specific goal in mind. Dell is only taking a bite of the elephant, but it sure tastes good.

The same can be said of General Electric, Cisco and Intel improving manufacturing cost and quality; BMW, IBM and BorgWarner in supply chain risk mitigation; Trenitalia, KoneCranes and Honeywell in preventive asset maintenance; and of course, Facebook, Google and Amazon in choosing which ads to show to each of us as we browse their content.

The takeaway is simply that big data analytics is less about mysterious mathematics and more about using our fast-evolving computing tools to answer the questions we care about.

First ask the question
For those old enough to remember, Will Robinson on Lost in Space made a habit of asking a lot of open-ended but important questions of the Robot. The naïve sci-fi mindset of the age was that future computers could answer any question. Reality today is not so far off, but only if the computer has access to the right data and an analytical logic tuned to the question at hand.

Big data analytics in supply chain depends above all on asking the right questions. This means focusing first on what you need to know and building forwards, rather than creating a massive data repository, hiring data scientists and exploring for insight.

Nestlé's use of big data analytics for demand insight is a good example of this. Its approach uses a stack of information sources and analytical methods to answer the critical but open-ended question of what customers want.


Fully evolved, a big data analytics solution for demand insight might one day work a bit like Will Robinson's Robot, but like an elephant, it won't go down in one swallow.

Obvious, but unfamiliar

This all may sound obvious, but it's the opposite of how we approached the first wave of digitisation in supply chain. Process automation and ERP was essentially eating the elephant all at once.

Big data analytics won't go down that way.
By Kevin O'Marah, Chief Content Officer, SCM World
The January issue of Supply Chain Digital is live!
Follow @SupplyChainD on Twitter.
Supply Chain Digital is also on Facebook.