Australia cattle ban lifted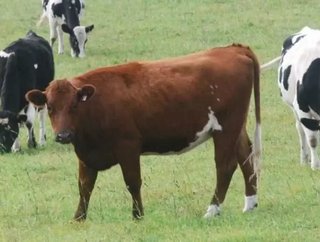 Australias cattle supply chain has been flawed for a long time. Just search "Australia Cattle" on YouTube and several animal abuse videos w...
Australia's cattle supply chain has been flawed for a long time.
Just search "Australia Cattle" on YouTube and several animal abuse videos will show up. One video surfaced in Australia that showed animals screaming and writhing as their throats were repeatedly slashed.
To combat the abuse, the Australian government decided to halt its $350 million a year cattle trade with Indonesia. Australian beef exports account for up to 40 percent of all beef eaten in Indonesia.
"The ban was a reminder of awareness of how to treat cattle," Thomas Sembiring, chairman of Indonesia's Beef Importers Association, said.
As the world's largest exporter of livestock, Australian farmers were outraged by the decision. One iconic Outback cattle ranch, the Bullo River Station in the Northern Territory, was put up for sale.
Thanks to the outcry from the farmers, the Australian government announced yesterday that they were ending the Indonesian cattle ban, as long as each cattle ranch displayed visible humane practices that could reportedly be made public.
Still, the decision to overturn the ban didn't come without a backlash from Australian MPs, who argue that the decision was made much too soon. Australian Prime Minister Julia Gillard is currently walking a tightrope of sorts and can't afford any sort of public backlash with a heavily scrutinized carbon tax being announced on Sunday.
The Australian cattle supply chain has its problems, and gives credit to the Australian government for attempting to act swiftly to solve it. However, it looks like they may have acted a little too quickly this time.