Accenture: digital transformation of freight and logistics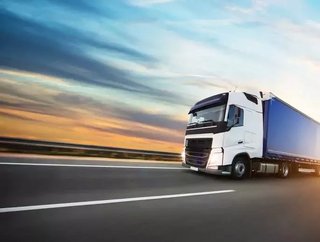 Industry 4.0 - one of the biggest disruptors to traditional freight and logistics, is transforming the way in which the industry continues to do busines...
Industry 4.0 - one of the biggest disruptors to traditional freight and logistics, is transforming the way in which the industry continues to do business.
In a recent research study, Accenture highlights the importance of traditional freight and logistics companies joining new digital entrants on their disruptive journey, or face becoming irrelevant.
"If they persist with 'business as usual', traditional players can expect to lose both competitiveness and value. If, however, they harness the power of digital technologies and build new, digital business models, they could significantly enhance their competitiveness, boosting earnings before interest and taxes (EBITDA) by approximately 13% annually."
As disruptors continue to impact the industry by increasing customer centric services, Accenture details eight key technologies that are particularly disruptive to the industry at various stages of maturity. 
SEE ALSO:
Blockchain
Organisations looking to improve shipment visibility and increase trust within the sale and movement of international cargo, blockchain technology provides secure data distribution and validation technology to achieve this. 
Augmented reality
Augmented reality - Accenture predicts this technology to revolutionise the picking, packing and commissioning processes in warehouses and cross docking areas, to provide a competitive advantage.
Robotics
Accenture predicts that robotics process automation (RPA) will increase automation levels to almost 100% in the transport planning and customer invoicing processes.
Automation
Eliminating dependency on the human factor, autonomous logistics will revolutionise the distribution of goods from A to B. 
Digital platforms
Digital platforms are predicted to change the revenue mix, enabling clarity along the supply chain to drive optimisation of other business areas. 
Big Data analytics
Big Data analytics provides an entire ecosystem of information that will enable 3PLs to drive greater efficiencies within organisations, increasing efficient use of assets.
SaaS core solutions
Many traditional organisations within the industry have bespoke legacy applications at their core. To drive operational agility within business operations standardised and easy to deploy solutions are replacing the traditional solutions. 
3D printing
3D printing within logistics and freight is predicted to boost decentralisation of finished goods production. Which as a result will change today's transport volume and allow integration of additional value chain activities. As a result the product portfolio will extend.
For more information on procurement, supply chain and logistics topics - please take a look at the latest edition of Supply Chain Digital magazine.