AAR announce major railroad investment plan for US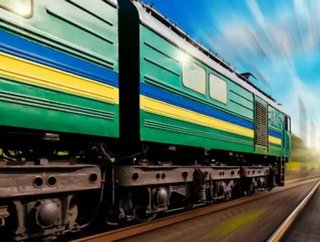 The Association of American Railroads (AAR) have announced 'the nations major freight railroads plan, which will see an estimated $24.5 billion...
The Association of American Railroads (AAR) have announced 'the nation's major freight railroads plan', which will see an estimated $24.5 billion invested to build, maintain and upgrade America's rail network.
The investment earmarks $13 billion for projected capital expenditures, which will contribute to upgrading and enhancing rail network capacity in 2013.
The project aims to ensure that railroads can continue to deliver in line with America's economy. With hundreds of transportation infrastructure projects underway nationwide, railroads are investing in intermodal terminals that enable truck to rail freight, along with new tracks, bridges and tunnels. Modernised hardware such as safety equipment, locomotives and rail cars are being purchased to ensure that the US rail freight network remains at the top of its game.
In recent years, railroads have been spending roughly 17 percent of their annual revenue on capital expenditures, compared with the average U.S. manufacturer that spends roughly 3 percent of revenue on capital expenditures.
 "While most other transportation modes rely on government funds, America's freight railroads operate on infrastructure they own, maintain and upgrade to serve their customers and power our economy," said AAR President and CEO Edward R. Hamberger. "This year, freight railroads plan to continue to focus on investments that maintain and enhance our physical infrastructure and safety systems, including cutting edge technology that ensures we are ready to deliver for the future."
Employment Opportunities
The freight railroads also estimate they will hire more than 11,000 new employees this year, primarily in response to retirements and attrition for positions that can be found across the U.S.  With approximately 22 percent of the industry's workforce eligible to retire in the next five years, railroads are dedicated to recruiting highly skilled people interested in making railroading a career.
"We are looking for employees who want a true potential life-long career and will want to help make the railroads safer and more reliable than they have ever been," said Hamberger. "The success of our industry—from our importance to the economy to our continually improving safety record—can be attributed to the hard working men and women who make their careers with the railroads."
Rail employee compensation, including benefits, averages roughly $107,000 per year, with jobs ranging from engineers and dispatchers, to law enforcement, to information technology and industrial development.