3D printing: multi-billion dollar market or flash in the pan gimmick?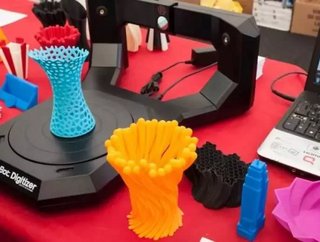 Follow @SamJermy and @SupplyChainD on Twitter.Analysts have forecast that the global 3D printing market will reach $8.6 billion by 2020, with a rise of...
Follow @SamJermy and @SupplyChainD on Twitter.
Analysts have forecast that the global 3D printing market will reach $8.6 billion by 2020, with a rise of 20.6 percent in the next five years. The growth is expected to come from increasing demand for the quick and more efficient manufacturing of complexly designed objects using a wide variety of materials.
Additive manufacturing (AM), commonly known as 3D printing, is now widely adopted across sectors from automotive to medical and even in food manufacturing. Currently, the USA is the largest market in both production and consumption. In light of this trend, MTA2015 will be highlighting 3D printing technologies and solutions at the event.
Sean Looi, General Manager of Creatz3D, a Singapore home-grown company providing 3D printing products and solutions, shared with MTA2015 his views on the growth potential of this technology in the Singapore market and beyond.
Growth of 3D printing in Asia
If you Google it, there's a lot of hype surrounding 3D printers/AM in the Asia region. For countries with high labour costs such as Singapore, AM can significantly help to drive productivity to achieve cost savings in the long run. There are many ways AM can support manufacturers in traditional processes.
This can be done by examining the individual company's current capabilities and how 3D printing/AM can assist in streamlining processes. This is why we, Creatz3D, have been focused on building our application and technical support team in Singapore.
3D printing/AM has seen significant growth and adoption in Singapore in the past few years. Traditionally, AM was applied in the area of prototyping for common applications such as Fit, Form and Function. More recently, the growth of AM and its uses and applications have started to penetrate into areas related to manufacturing and as end use parts.
However, Singapore manufacturers are still falling behind in accepting and adopting AM to complement traditional manufacturing process. AM can be applied across all sectors/industries but what I view as a problem is the shift needed in the industry's mind set, to accept AM as a complement to the business workflow rather than replace it.
Is 3D printing a gimmick?
Consumers have only seen products such as toys, jewellery, mobile phone cases etc. that have been 3D printed, hence I'm not surprised that they think of this technology as a fashion fad. However, consumers do not see how AM has been implemented to change the way that products are designed and manufactured.
There's a gap in the knowledge between users and consumers and education is the way to break this barrier. In my opinion, the only group of home based users that understand the benefits of AM are the engineers and makers that have seen the benefits of 3D printing or AM either at work or within their own community.
Staying power of 3D printing
I think many people would agree with me that professional 3D printers/AM Systems will be here to stay as there are significant benefits that we can harness. But we are still some time away to fully reaping the benefits of AM. Education in the area, specifically in "Design for Additive Manufacturing", is currently being introduced in our educational institutes on a grander scale. I think when the shift in mind set is more prevalent in our economy, we can then truly see the benefit of AM.
Challenges for manufacturers
Singapore manufacturers have positioned themselves to provide high value added solutions to their customers and AM can further enforce this point. However, the main hurdle is the manufacturer's willingness to try and adopt AM and use it across the organisation. Failure should be viewed positively so that manufacturers will have the courage to innovate to improve our daily lives.
Creatz3D will be showcasing 3D printers from Stratasys; one of the world's most established manufacturers of 3D printing equipment and materials. In addition, the company will be highlighting 3D printed metal parts manufactured with the Electron Beam Melting (EBM) Technology from Arcam Equipments. Other exhibitors highlighting 3D printing equipment and technology from brands such as 3D Systems and Envisiontec include DKSH Technology, Eye-2-Eye Communications and FreeForm Solution.
MTA2015: High calibre manufacturing showcase
MTA2015, Asia's premier precision engineering industry event, will showcase high-value manufacturing capabilities, highlighting manufacturing excellence in industries such as Aerospace, Complex Equipment, Electronics, Medical Technology and Marine & Offshore Engineering.
In recognition of the rising awareness and industry adoption of 3D printing, MTA2015 will be staging 3D Printing Technology Tours, to offer attendees an exclusive opportunity to see the technology in action through live demonstrations conducted by participating companies.  
For more information, please visit: www.mta-asia.com and to register, visit: http://www.mta-asia.com/to-visit/visitor-pre-registration/