World Economic Forum launches blockchain toolkit to tackle disruptions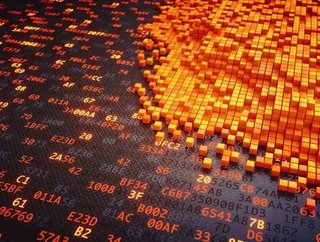 The outbreak of the COVID-19 pandemic has exposed significant vulnerabilities in global supply chains. In response to this, the World Economic Forum (WE...
The outbreak of the COVID-19 pandemic has exposed significant vulnerabilities in global supply chains. In response to this, the World Economic Forum (WEF) has launched a blockchain-based toolkit to tackle issues and help the economy recover.
Supply chain resilience is reliant on trust, transparency and integrity, all of which can be improved by the blockchain technologies that WEF are providing. Improving supply chain resilience is essential as organisations must now look to safeguard their businesses from future pandemics and disruptions on a similar scale, whilst also looking towards an economic rebound.
The main vulnerabilities the coronavirus has exposed have been in pharmaceutical products and medical supplies, along with food, goods and industrial and consumer products. Businesses and organisations must be able to work with each other to ensure the safety of these products in the future.
WEF has taken efforts from across a variety of industries around the world, taking the very best applications and practices of blockchain deployment and putting it all together in the first of its kind toolkit. More than 100 organisations have been used to compile the toolkit, ranging from governments to companies and supply chain experts. 
The toolkit provides instructions on how to create a network of participants all capable of both contributing to and benefiting from a shared, distributed ledger, and how to solve technical and non-technical problems. It also explains how a minimum viable ecosystem (MVE) can be used to launch a more secure food supply chain, which is one network which has suffered more than any during the global pandemic. A blockchain-empowered network provides real-time information on bottlenecks and shortages, whilst also ensuring food is always kept in the safest environments. 
As the shipping sector and ports continue to see increased digitalisation, the blockchain tool will also prove to be beneficial to organisations working with sea freight. Bills of lading, cargo tracking and trade financing all stand to be improved by a blockchain-empowered solution.
SEE ALSO:
There are many lessons to learn from the current pandemic and this toolkit is a starting point for improving long-term pandemic preparedness and accelerating an economic recovery led by public-private cooperation." said Nadia Hewett, Blockchain and Digital Currency Project Lead, World Economic Forum USA.
 "Deloitte intends to leverage the toolkit across its blockchain practice of over 2,000 professionals to guide clients across sectors and industries in developing robust blockchain networks in supply chain and finance." Said Linda Pawczuk, Global Blockchain and Digital Assets Leader, Deloitte Global.
You can find the WEF blockchain toolkit here.
For more information on procurement, supply chain and logistics topics - please take a look at the latest edition of Supply Chain Digital magazine.