Why supply chains should reduce their plastic footprint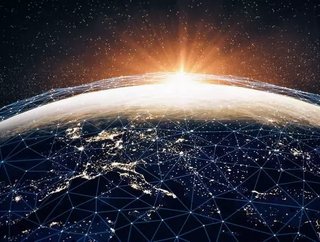 It's hard to imagine a world without plastic. Take a minute to look around you - how many products do you think include this material? From obvious it...
It's hard to imagine a world without plastic. Take a minute to look around you - how many products do you think include this material? From obvious items like your mobile phone, to objects that have plastic fibres like clothing; it's everywhere.
Over 300mn tonnes of plastic are produced each year - but 91% of it is not recycled - either ending up in landfill sites, shipped to other countries for disposal or even littered across our environment.
The plastic epidemic is now at the forefront of global politics, with the UN recently encouraging nations to pledge 'significantly reduce' plastic by 2030.
Retailers are also desperately trying to improve their plastic footprint by scrapping plastic and using alternative packaging. For example, some British supermarkets have introduced paper bags, reduced plastic wrap on produce and promoted recycling initiatives to their customers.
Another landmark case in the UK was the water bottle ban at this year's Glastonbury festival. Revellers were asked not to bring single-use plastic water bottles to the event to reduce plastic pollution. Instead, organisers set up WaterAid kiosks, ensured bars were stocked with canned drinks and installed free water taps around the site.
It's clear that the 'war on plastic' is gaining momentum. As the world becomes more focused on the environmental impacts of plastic pollution, you should examine your supply chain and see how you can eliminate it.
Start by making a pledge
Companies such as Coca-Cola, Nestle and Asda has all pledged their commitments to reducing their use of plastics, promising that 100% of plastic packaging will be reused, recycled or composted within seven years. But no pledge is genuine if it isn't followed by action. You need to take your commitments seriously in order to create real change.
SEE ALSO:
Create a plastic strategy
Creating a strategy to reduce plastic within your supply chain is an effective way to set long-term goals. The Anthesis Group suggests understanding the current political landscape to identify what trends may affect your business model.
You should also undertake a plastic packaging inventory to identify potential risks or opportunities, which will involve analysing the volumes, types and formats of plastic your supply chain uses. Finally, you should develop your business' priorities to help set objectives and identify the key areas of focus.
Consider replacing plastic with alternatives
Plastic might seem like the most attractive material to use as packaging, but it is not the only option. Other eco-friendly substitutes include glass, liquid wood, bio-degradable plastics and fabrics such as canvas or cotton. Products such as the paper straw or compostable bin liners show that everyday products can be made with eco-friendly materials.
Just remember, not all alternatives are good for the environment, so research the manufacturing processes of any replacements you're considering.
Recycling and reuse
Plastics are nearly indestructible, taking between 500-1000 years to fully disappear from our ecosystem. As such, the Ellen MacArthur Foundation has created the concept of a 'circular economy', which is about 'designing out waste and pollution, keeping products and materials in use and regenerating natural systems. '
For this to work, businesses need to find ways to reuse products they already have, and recycle products no longer fit for purpose. For instance, Nike, uses worn shoes to make athletics surfaces; Amazon, uses old Kindles to form parts for other products; and Calphalon Cookware ensure appliances are recycled responsibly.
Businesses today are operating in a climate conscious culture, which means it's both vital and expected that measures are taken to reduce plastics, starting with the supply chain.
Consumers are even willing to pay more for goods that don't use plastic packaging. A staggering 96% of the UK hopes that the government will introduce laws that force businesses to produce eco-friendly packaging. What better way to win the war on plastic, and appeal to customers, than being ahead of the game and already having robust policies in place.
By Daniel Ball, business development director at Wax Digital