What does Industry 4.0 mean for the supply chain network?
By Scott Fawcett, Divisional Managing Director, Essentra Components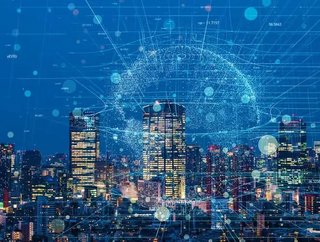 The Industry 4.0 revolution is well and truly underway and is redefining traditional manufacturing processes once and for all. The manufacturing industr...
The Industry 4.0 revolution is well and truly underway and is redefining traditional manufacturing processes once and for all. The manufacturing industry is moving towards a more digitised, automated, agile and, ultimately, efficient operation and there is no better example of this than in the supply chain network. In today's world, the supply chain is a multi-faceted ecosystem linking product development, manufacturing and distribution networks into one fully transparent and digitised system. With multiple streams to take into account, by bringing their supply chain online manufacturers have been able to reap the benefits of a fully automated and integrated supply chain from the very beginning.
Transparency is key
Given the number of suppliers often feeding into the supply chain ecosystem, it is fundamental that the network is transparent. A lack of clarity can mean that links and relationships can break down and disrupt the efficiency of the process. Complete transparency enables businesses to not only respond to problems in real time but also to anticipate them and react to them ahead of time. A proactive response will ultimately mean that businesses can stay ahead of the competition, predicting any potential issues and safeguarding the manufacturing process should conditions change. This will enable businesses to respond to customer's demands more efficiency and quickly.
Unsurprisingly, there is no 'quick fix' to transitioning an entire supply chain towards a more connected and highly efficient model. Building this kind of ecosystem will require integrated planning and execution systems, logistics visibility, autonomous logistics, smart procurement and warehousing, spare parts managements and advanced analytics. However, manufacturers must not be deterred by the challenges both logistically and financially and must be reassured by the immediate improvements in efficiency reaped by their companies.
Building an ecosystem
According to a recent study by Pricewaterhouse Coopers (PwC) on the rise of Industry 4.0, a third of companies surveyed have already started to digitise their supply chains and 72% of respondents that hadn't expected to do so in the next five years. Crucially, companies with highly digitised supply chains and operations can expect annual efficiency gains of 4.1%, while boosting revenue by 2.6% a year.
With so many layers involved in the supply chain ecosystem, a transparent and digitised network will bridge the gap between supply and demand. Every facet of the supply chain network will support a fully visible feedback system, reporting on the needs and challenges of the ecosystem. Any changes or developments, from a sudden increase in customer demand to a breakdown of a key manufacturing system, can be signalled at any point and will travel immediately throughout the network allowing the appropriate adaptations to be made, some of which will be entirely autonomous.
Essentra Components has begun the transition to a fully integrated, connected and digitised supply chain network through the use of TW Pick and Pack and warehouse management software. This £150,000 investment was implemented directly to drive efficiency in pick and delivery accuracy enabling employees to have better access to warehouse activity data and management information. Further to this development, Essentra Components is planning to introduce improved location management to reduce the delta between available and picked product and accurately track stock.
SEE ALSO:
Boosting agility of the entire chain
Through the installation of a digitised and fully integrated supply chain network, companies are able to respond to customer demands more effectively and efficiently, ultimately improving productivity. In order to do so, supply chain visibility relies on the effective and streamlined implementation of a "track and trace" (T&T) system. Two years ago, Essentra Components launched the S099 demand planning platform in EMEA and will shortly be launching this system in the Americas. This is an aggregated global demand plan for allvendors, providing transparency across the entire business, improved response to the customer and ultimately a more efficient and dynamic manufacturing footprint.
Another added benefit of this streamlined supply chain ecosystem is the reduced downtime of machines, improving efficiency but also reducing losses. Only five years ago, Essentra Components had 300 machines producing 1.5 million mouldings a day at the Kidlington site. Today, there are 120 machines producing 3.7 million components a day. Results like this reinforce the necessity of long term investments in the manufacturing processes, which will pay dividends to the company once successfully implemented for many years to come.
Time is of the essence
Above all, the main aim of the digital supply chain is to open up the network and provide visibility for everyone involved. Businesses can respond in real time, ultimately improving the experience both for the manufacturers and the customers. Supply chains are extremely complex and multi-faceted so this digitisation will be no easy feat. With different companies implementing the digital supply chain at varying speeds and levels, manufacturers who want to compete on a global scale and secure the longevity of their business must start implementing these changes now.