What is a bimodal supply chain strategy?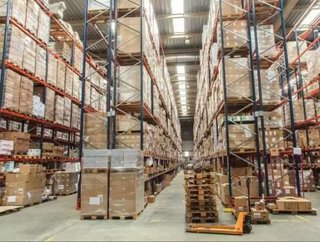 Following the industrial revolution, over the last 35 years the supply chain has gone through a linear evolution process, spanning material requirements...
Following the industrial revolution, over the last 35 years the supply chain has gone through a linear evolution process, spanning material requirements planning (MRP), manufacturing resource planning (MRP II), distribution requirements planning (DRP), lean, vendor managed inventory (VMI), collaborative planning, forecasting and replenishment (CPFR), and business-unit centric planning. These improvements were successful and appropriate as supply chains evolved, but companies today are operating in a new world. The very backbone of the supply chain has been shaken by the digital revolution, which is characterised by innovations such as the Internet of Things (IoT), 3D printing, robotics, machine-to-machine communication, and demand sensing, among other things. As supply chains merge with IoT and big data, the one-size-fits-all, linear supply chain that "buys, makes, moves, stores and delivers" products to all customers and channels in the same lean and operationally efficient way (referred to as Mode 1) is becoming archaic and no longer adequate for future success.
The core tenets of Mode 1 are centred on operational excellence, efficiency, eliminating waste and reducing non-value added activities. This worked well in the linear supply chain when low demand fluctuation helped ensure smooth production, and a network of local suppliers helped support short lead times and just-in-time deliveries. These assumptions no longer hold true in today's dynamic and global environment with increased demand and supply volatility.
Stability has given way to agility in business. Current political, environmental, economic events like Brexit, flooding in Thailand, and the geopolitical instability in the Middle East, have exposed the shortcomings of being lean and operating only in Mode 1. For example, Toyota, which used to epitomize the Mode 1 concept of efficiency, waste elimination and lean strategy, was caught off guard by the April 2016 earthquake in Japan. The company had a history of single sourcing a lot of components from Japanese suppliers, as well as carrying minimal inventories and spare capacity for greater flexibility in the supply chain. Yet this operational stance became a liability, forcing Toyota to shut down production lines due to parts shortage in the wake of the natural disaster.
Supply chains of the 21st century are becoming exponentially more complex due to increased mergers and acquisitions, rapid proliferation of product configurations, shrinking product lifecycles and market volatility. The outsourcing and globalisation culture has resulted in an explosion of the number of supply chain nodes, creating a multi-dimensional supply grid that represents a highly diversified and complex network of connection points in terms of physical assets, processes and stakeholders. And on top of everything, today's consumers are increasingly demanding a personalised, consistent and seamless experience across retail, online and mobile.
To be able to serve this diverse spectrum of customers, products, markets and channels, and at the same time do so in a win-win profitable manner, organisations need the ability to act with agility, responsiveness and flexibility (referred to as Mode 2). In today's day and age of Amazon-impacted workplace, speed and agility will make or break success. Mode 2 complements the lean strategies of operational excellence, efficiency and waste elimination that are the hallmarks of Mode 1. Mode 2 also includes the capability to control and manage the impact of variability by establishing appropriate inventory and capacity buffers in the supply chain to cushion against market volatility. This enables the organisation to be more agile and less fragile when faced with unanticipated supply chain risks such as natural disasters, currency fluctuations and geopolitical situations. Capacity and inventory flexibility acts as the risk shock absorber at the strategic planning and tactical planning level.
Adopting a bimodal supply chain strategy (by combining Mode 1 and Mode 2) will enable organisations to not only deliver a seamless omni-channel experience that accommodates customers' rapidly changing preferences on pricing, delivery options and service levels, but also meets Wall Street's rising financial expectations around higher revenues and margins. Hence, the combination of Mode 1 and Mode 2 provides companies with a powerhouse combination of capabilities, including lean management, operational excellence, cost savings, efficiency, waste elimination, agility, responsiveness, flexibility and risk management.
What is a bimodal supply chain strategy?
A bimodal supply chain strategy delivers profitable yet expected service for each segment of the business. Segmentation is the process of grouping a combination of channels, customers and products that have similar requirements, patterns and characteristics. This can be achieved by marrying the cost to serve for each cluster with the customer value proposition (responsiveness, flexibility, quality, price, etc.) of each segment.
Being "customer-centric" is at the essence of the bimodal supply chain strategy. For example, Mode 2 could be used to serve Tier 1 customers, which demand higher service levels and increased agility and responsiveness for the same product, relative to Tier 2 customers. Whereas Mode 1 could be used for Tier 2 customers, who want a lower price relative to Tier 1 customers. Therefore, the cost-to-serve for Tier 1 customers (leveraging Mode 2) might be higher, and would need to be compensated by a higher selling price.
No matter which mode is used, it is important to align the different supply chain processes with the overarching corporate business strategy. Let's say the company has a business strategy that focuses on innovation and revenue growth. Mode 2, which focuses on innovation, agility and responsiveness, would be used to execute this strategy by launching new products in a particular region in order to capture market share. All the underlying Mode 2 supply chain processes — including demand planning, inventory planning, master planning, allocation planning, order promising and sales and operations planning (S&OP) — would need to be aligned.
Now that we've outlined the benefits a bimodal supply chain strategy can bring, the second part of this article we will explore how best-in-class organisations are making use of bimodal supply chain strategy.
By Salim Shaikh, Sr.Director, Global Industry Strategy at JDA
Supply Chain Digital's November issue is now live. 
Follow @SupplyChainD on Twitter.
Supply Chain Digital is also on Facebook.