Wax Digital: mitigating COVID-19 effects on small suppliers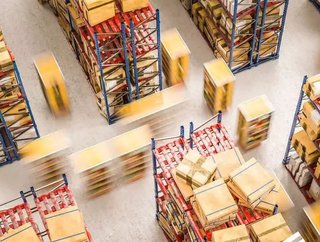 Daniel Ball, business development director, Wax Digital, discusses how firms can mitigate the adverse effects of the COVID-19 on small suppliers. With...
Daniel Ball, business development director, Wax Digital, discusses how firms can mitigate the adverse effects of the COVID-19 on small suppliers.
With Morrisons the first major UK supermarket to announce plans to pay small suppliers immediately to support them during the Coronavirus pandemic, is it time for all businesses to follow suit to help prevent those small businesses most at risk from going under?
Long before any of us had even heard about COVID-19, late invoice payments have always been a major issue for SMEs. Payment Practice Reporting Regulations and measures encouraging businesses to produce evidence of their responsible payment practices have helped control this. But despite this, The Federation of Small Businesses estimated that late payments have previously led to the closure of 50,000 small businesses a year, costing the UK economy £2.5 billion. Even since these measures have been in put in place, figures from Pay.UK, suggest that the balance of outstanding late payments escalated to £23.4 billion in 2019. 
There any many reasons why businesses pay their suppliers late and one is the sheer weight of invoice processing. Still a manual process for many businesses, delays are easily caused by mislaid invoices and errors made during the data inputting process. 
Finance teams are today facing an evolving invoice management challenge. We live in a technology-enabled world with digital transformation radically changing many organisations, no one is in quite the same position when it comes to the way they issue, process and pay invoices. This leads to huge and increasing complexities in the types of invoice organisations need to accept and deal with, putting greater strain on their ability to pay them on time and in a process-efficient manner.
Sound accounts payable and accounts receivable processes are critical to cash flow, positive customer-supplier relationships and internal cost and process efficiencies. What's more, improvements to invoice management practices can deliver benefits such as improved supplier relationships, stronger visibility of finance data and significant time and efficiency savings. 
So, considering this, why are so many businesses still struggling to manage invoices as effectively as they could be? More importantly, what can they do about it?
Automating invoicing can help speed up the time it takes to process an invoice and ensure that payment is not overlooked. Innovative digital payment processing tools such as eInvoicing remove the need for manual tasks such as invoice review, reconciliation with contract data and consideration of supplier payment deadlines. It also means that staff can vastly reduce time spent deciphering incorrect invoices. Both suppliers and customers benefit from the clear cost visibility that consistent invoice formatting offers.
SEE ALSO:
Businesses looking to improve their invoicing processes should consider the following to help them decide where to make improvements:
Audit the invoice management challenge - consider time, productivity, responsiveness, accuracy, error management, process cost, employee satisfaction, digital enablement and cash visibility.

Set an invoice management improvement programme - include key objectives, timescales, leadership and stakeholders, roles and responsibilities and a clear action plan.

Digitise and integrate all invoice channels - this means that whether an invoice is paper based, PDF, electronic or something else, the key data can be captured and transferred directly into your purchasing or invoice processing systems.

Training and redeployment programmes – these will enable staff to both manage the new automated invoice processes but also learn new vital skills, so their time is better spent.

Implement an e-invoicing platform - this enables purchase orders to be easily created against every purchase requisition, manage the approval and ordering process, and most importantly, allow suppliers to create electronic invoices with one mouse click, directly in your own systems. This will massively reduce the need for manual paper processing and errors, and also save your suppliers a lot of time in invoice creation and payment chasing.
At a time when the future looks so uncertain due to the far-reaching impact of the current pandemic, for so many businesses large and small, it's essential that we all do our bit to support the supply chain. Supplier relationships can be hit hard by delays commonplace with manual invoice management, and therefore optimising invoice practice management can bring long term benefits for both businesses and their suppliers. 
For more information on procurement, supply chain and logistics topics - please take a look at the latest edition of Supply Chain Digital magazine.