UPS: Top 10 Sustainable Supply Chains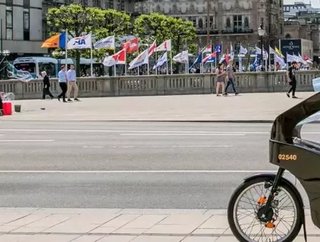 After featuring UPS in the top 10 most sustainable supply chains in our July edition, we're taking a look at the company and its sustainability here...
Global logistics giant UPS's extensive sustainability initiatives are predicated on the ability to enact meaningful change during this period of technological advancement in business, heightened awareness of the climate crisis, and the international focus on social and environmental betterment led by the United Nations' 2030 Sustainable Development Goals (SDGs). 
"Through continuous transformation, we are capitalising on disruption to shape a future in which more people prosper, enterprises run more efficiently, and resources are conserved for future generations," UPS said in its 2018 Corporate Sustainability Progress Report, and this focus extends to a broad CSR project focused on disaster relief. 
The UPS Foundation regularly makes life-changing donations to communities around the world, and the company leverages its leading logistics expertise as a leading partner of the Logistics Emergency Team which supports the UN's Global Logistics Cluster in its disaster resilience and response efforts.
takes a deep dive into the sustainable solutions that the company has been practicing in modern business. As the modern world continues to grow and evolve, technology continues to transform the way we live and work. Global trade is being constantly changed by evolving customer and business expectations, and UPS is ensuring it remains sustainable whilst meeting this new, unprecedented demand.
From drone deliveries to investments in next-generation vehicles, UPS is driving innovation through a host of solutions. It includes new logistics models for crowded cities, creating fuel efficiency. Route optimisation technologies and solutions which enable and incubate the next big ideas are also encouraged by the company's platform.
In a letter addressed in the report, UPS' Chairman & former CEO David Abney said "As I write this letter for our annual Sustainability Report, it's difficult to think beyond the impact of the coronavirus pandemic on the economy, families, and communities around the world. Some suggest this isn't the right time to talk about environmental and societal issues, which may feel less urgent in the moment. But I think these conversations are critical—now more than ever. The crisis has sparked innovation, collaboration, and resilience I hope we apply to future global challenges."
He continued "UPS is considered an essential business in many countries, so we're doing our part to support global coronavirus response efforts, from helping customers realign supply chains and deliver critical supplies to providing funds and in-kind transportation to our humanitarian relief partners."