Union Pacific reports slowing of 2015 profits: West Coast Ports to blame?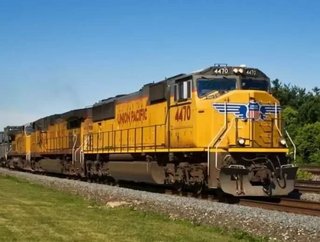 Follow @SamJermy and @SupplyChainD on Twitter.Union Pacific Corporation, the largest rail freight company in the USA, today reported 2015 first quarter...
Follow @SamJermy and @SupplyChainD on Twitter.
Union Pacific Corporation, the largest rail freight company in the USA, today reported 2015 first quarter net income of $1.2 billion compared to $1.1 billion in the first quarter of last year.
The slowing down of profits is partly being blamed on the US West Coast port congestion, and slack coal demand caused carloads to decline too.
Lance Fritz, Union Pacific President and CEO, said: "Union Pacific achieved 9 percent earnings per share growth in the first quarter, as solid core pricing gains were partially offset by a sharp drop in volume. While we took actions during the quarter to adjust for the volume decline, we did not run an efficient operation. We are taking the steps to align our resources with current demand, while remaining agile in an ever-changing environment."
Union Pacific and BNSF Railway, which is owned by Berkshire Hathaway, suffered from congestion at US West Coast ports as cargo movements slowed during tense labour talks with the dockworkers' union. Many Asian shippers used Canadian ports at Vancouver and Prince Rupert or the Panama Canal to East Coast ports to avoid a possible strike.
While an agreement was reached in late February, the ports are still working through a backlog of ships. Intermodal containers, which can be handled by ship, rail and truck, accounted for a fifth of Union Pacific's traffic last year.
Cargo fell industrywide during the first quarter as utilities burned more lower-priced natural gas instead of coal and a drop in oil production reduced the amount of crude hauled by rail, according to the Association of American Railroads.
First Quarter Summary
Operating revenue of $5.6 billion was flat in the first quarter 2015 versus the first quarter 2014. First quarter business volumes, as measured by total revenue carloads, declined 2 percent compared to 2014. Volume declines in coal, industrial products, intermodal and chemicals more than offset the growth in automotive and agricultural products. In addition:
Diluted earnings per share of $1.30 improved 9 percent
Operating income totaled $2 billion, up 7 percent
Operating ratio of 64.8 percent improved 2.3 points
Quarterly freight revenue decreased 1 percent compared to the first quarter 2014, as lower fuel surcharge revenue and the volume decline more than offset core pricing gains and positive business mix.
Union Pacific's 64.8 percent operating ratio was 2.3 points better than the first quarter 2014. The operating ratio benefited in the quarter about 3 points from lower fuel prices, including the lag impact of fuel surcharge.
The $1.95 per gallon average quarterly diesel fuel price in the first quarter 2015 was down 38 percent compared to the first quarter 2014.
Quarterly train speed, as reported to the Association of American Railroads, was 24.6 mph, about flat when compared with the first quarter 2014.
The Company repurchased almost 6.9 million shares in the first quarter 2015 at an aggregate cost of $807 million.
Union Pacific has adjusted its 2015 capital program down $100 million to approximately $4.2 billion.
Summary of First Quarter Freight Revenues
Automotive up 6 percent
Agricultural Products up 3 percent
Industrial Products up 1 percent
Chemicals flat
Coal down 5 percent
Intermodal down 5 percent
2015 Outlook
"We've had some challenges to start off the year, but we're taking the steps needed to work through those challenges and realize the opportunities we see ahead." Fritz said. "We expect to see solid improvement in network performance and cost efficiency over the coming months. As we leverage the strengths of our diverse franchise, we continue to be intently focused on safety, service and shareholder returns."
Union Pacific Railroad is the principal operating company of Union Pacific Corporation (NYSE: UNP). One of America's most recognized companies, Union Pacific Railroad connects 23 states in the western two-thirds of the country by rail, providing a critical link in the global supply chain. From 2005-2014, Union Pacific invested more than $31 billion in its network and operations to support America's transportation infrastructure. The railroad's diversified business mix includes Agricultural Products, Automotive, Chemicals, Coal, Industrial Products and Intermodal. Union Pacific serves many of the fastest-growing U.S. population centres, operates from all major West Coast and Gulf Coast ports to eastern gateways, connects with Canada's rail systems and is the only railroad serving all six major Mexico gateways.
For more information on Union Pacific's financial results, please visit: http://www.uprr.com/newsinfo/releases/financial/2015/0423_1qearnings.shtml