PML: innovative solutions for border control delays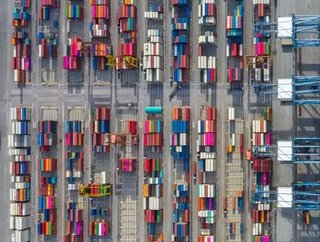 PML partners with FreshLinc to operate a HMRC/DEFRA approved Border Control Post (BCP) and ERT (bonded warehouse) facility...
In an announcement made by PML, the company has partnered with transport and logistics company FreshLinc. The partnership will see the two organisations operate a HMRC/DEFRA approved Border Control Post (BCP) and ERT (bonded warehouse) facility at FreshLinc's Spalding HQ.
The ambitions of the two organisations is to enable a faster movement of product from the ports, extending shelf life by up to 48 hours for perishable cargo.
The BCP - representing a US$534,900 investment - has been in development over the last four months and is expected to come into effect from the 1st January 2021. The project included the creation of a purpose built 10,000 square foot warehouse with capacity to store 330 pallets, as well as having dedicated inspection areas for customs and DEFRA, and training for four new dedicated staff to run the 24 hour operations. 
The decision to establish the BCP away from the ports, is reported to be the result of ongoing delays and excessive queues, as well as the specialist and sensitive nature of PML's cargo and anticipated further disruptions post Brexit
"This is a great opportunity for us to work with PML to maintain the continuation of the food supply chain especially against the backdrop of the uncertain times we are now facing as a result of the challenges posed by Brexit and the coronavirus. The BCP is a perfect example of two like-minded businesses coming together to provide an innovative solution to an industry problem," commented Lee Juniper, Operations Director at FreshLinc.
"This venture will enable us to move products much faster from the ports, cut down on wasted journeys and should ultimately deliver a minimum of 24-48 hours additional shelf life on all our customers' products. Our priority is to guarantee the safe and timely transfer of goods, ensuring that there are no breaks in the cold chain. By creating a remote BCP, we are no longer constrained by the issues at the ports and PML is able to operate and manage its own facility," concluded Nick Finbow, Sales Director, PML.
For more information on procurement, supply chain and logistics topics - please take a look at the latest edition of .