UK Government set to protect high street supply chains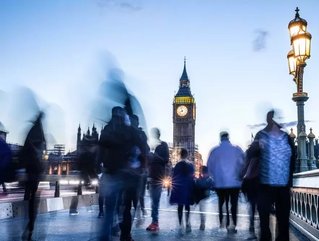 The UK Government has launched a new programme to help high street businesses strengthen their global supply chains following the COVID-19 pandemic...
The high street businesses, which includes Marks & Spencer, Sainsbury's, Tesco, Morrisons, Co-op and Waitrose, will see its workers supported in developing countries as a result of the coronavirus outbreak.
Announced by International Development Secretary, Anne-Marie Trevelyan, the new funding includes investment from UK businesses to keep vulnerable workers in their supply chains in safe and secure employment.
The UK imports 20% of its food and drink from developing countries. The COVID-19 pandemic has put many of these supply chains at risk as factories and farms worldwide have been forced to close temporarily. The new Vulnerable Supply Chains Facility will help to ensure the steady supply of products like vegetables, coffee and clothes to the UK high street.
THe UK aid fund will partner with UK businesses, including Morrisons, Tesco, Marks & Spencer and Primark with expert organisations such as CARE UK, the Fairtrade Foundation and the Ethical Trading Initiative to improve working conditions and support greater access to healthcare and health information for workers in some of the world's poorest countries. This will help make workplaces safer, and mean employees can return to work and supply chains can keep moving and become more resilient.
The facility, which consists of £4.85mn (US$6.3mn) of UK aid and £2mn (US$2.6mn) from businesses, will primarily focus on supply chains and workers in Myanmar, Bangladesh, Kenya, Uganda, Ethiopia, Tanzania, Rwanda and Ghana. These countries provide huge proportions of the world's food, flowers and clothes. Ghana itself produces a quarter of the world's cocoa and Bangladesh is the world's second largest garment exporter.
"We want to ensure people in Britain can continue to buy affordable, high quality goods from around the world," commented Trevelyan. "This new fund will strengthen vital supply chains for UK consumers, while supporting some of the most vulnerable workers in developing countries. It will make a real difference to people in the UK and abroad."