Turbulent times in 2019: the year of the supply chain
By Darren Roos, CEO at IFS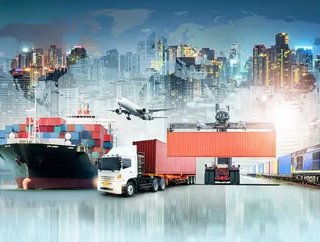 Businesses must use resource planning systems to find competitive advantage as we close out a year that epitomised the importance of the supply chain...
Businesses must use resource planning systems to find competitive advantage as we close out a year that epitomised the importance of the supply chain.
Turbulence has come to define this year for businesses all over the world. I've spoken with countless executives whose companies in manufacturing, aerospace, energy and other sectors felt this firsthand. Brexit in Europe, natural disasters, trade wars between the US and China – the list of potential disruptors is getting longer.
With the operating environment for businesses being increasingly unpredictable, supply chains have also been high on the agendas of these business leaders. They have been forced to think about how new tariffs or trading arrangements may impact their cost of doing business and ability to serve their customers and markets.
Supply chains are such a critical part of how most companies that deliver services or tangible goods operate, but they are rarely talked about at the macroeconomic level – until things go wrong. Last year, there were cases that made their way into every major news cycle with products that we consume every day. A prime example: the American fast food chain KFC ran out of its most important ingredient, causing customers and industry analysts to scrutinize the company's business model.
While KFC was able to rebound, some supply chain damage can be catastrophic. When Hurricane Maria hit Puerto Rico in 2017, it devastated the small Caribbean island. The disruption to the country's burgeoning pharmaceuticals industry had a long-lasting and profound impact on healthcare delivery in the US. Around the globe, there was also a severe shortage of the bags used to deliver saline solution intravenously.
Supply chain disruption can come in many forms. Considering the impact of events like these raises two questions: what other disruption is on the horizon and how can businesses prepare to manage it?
Global shockwaves
Hurricane Maria in Puerto Rico highlighted how a disruption in one region can affect the supply chain of companies and industries on the other side of the planet. In 2019, as globalisation continues to advance, businesses are at risk not just from natural disasters, but significant market shocks as well.
The US and China have been locked in a back-and-forth exchange, imposing tariffs on billions of dollars-worth of each other's consumer and manufacturing goods. The IMF has predicted that these tariffs will cut global growth by 0.8 percentage points next year, with the outputs of both countries heavily impacted.
Closer to home, Brexit has led to even more supply chain disruption and uncertainty.
Business reaction
Bodies in the aerospace, automotive, chemicals, food and beverage, and pharmaceutical sectors have expressed major concerns over the post-Brexit plan for the UK in a joint letter to the government. The letter's signatories say the impact of the plan, 'would be disruptive to our complex international supply chains and has the potential to risk consumer and food safety and confidence, access to overseas markets for UK exporters and vital future investment in innovation in this country.'
Businesses, like those we work with, must examine and plan for multiple scenarios that can impact their ability to manage their complex international supply chains. Uncertainty can have effects on longer-term plans and growth as well as sudden shocks.
A constantly changing landscape has forced businesses to consider their supply chains much more carefully, explore where efficiencies can be found and where competitive advantage can be gained – because global geopolitical disruption can also bring opportunities.
Looking to the future
When the path ahead is unclear, companies require complete visibility of their business to be able to react appropriately.
To obtain this visibility requires a digital-first mindset, and the adoption of a modern business system that leverages new innovations in Artificial Intelligence, automation and the Internet of Things is critical. These systems, like an Enterprise Resource Planning (ERP) application, allow businesses to use the wealth of data their systems are already generating to be captured and processed to provide real-time, actionable insights. Companies can use these insights to model multiple scenarios and react accordingly, not only to mitigate problems, but to take advantage of opportunities, before their competitors spot them.
Consider organisations that use ERP technology to manage risk ahead of any Brexit outcome: their software gives them full insight into their supply chains, customers and global workforce. They can then quickly make informed decisions around order backlog, consultant skill level, location, right to work or customer project location.
To take just one example, business leaders at a leading global paint manufacturer equipped with IFS Applications ERP software have been able to make decisions on the costs of operating in post-Brexit Britain versus other parts of Europe and the rest of the world. Based on this analysis, the company identified potential supply chain issues in serving the rest of Europe and made a proactive decision to open a distribution hub in Germany. The team also highlighted that moving to Germany 'was an easy decision to make' as they knew they could get their technology up and running quickly. As a result, the new German site was established in less than three months, enabling the firm to hold £1.2mn of working capital in a safer economic environment.
2019 may have seen significant supply chain disruption, but businesses have access to solutions to help them manage it. In highlighting the need for total transparency, visibility of data and effective asset management, the events of this year will encourage much-needed investment in the technologies that will boost productivity and ensure effective and transparent supply chain management. This is not only beneficial in the short-term, but will set these businesses up for success for many years to come.
By Darren Roos, CEO at IFS
For more information on all topics for Procurement, Supply Chain & Logistics - please take a look at the latest edition of Supply Chain Digital magazine.