Trump seeking to remove China's industrial supply chain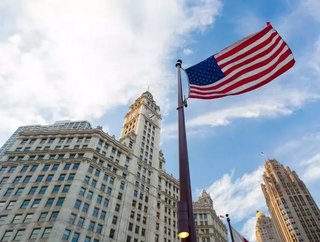 US President Donald Trump's administration is accelerating its drive to remove global industrial supply chains from China. According to officials fam...
US President Donald Trump's administration is accelerating its drive to remove global industrial supply chains from China.
According to officials familiar with US planning, the initiative has been launched in order to punish Beijing for its handling of the coronavirus outbreak.
Trump has long promised to bring manufacturing back from overseas. However, with economic ruin and the increasingly high US COVID-19 death toll, it has led to a drive to transition US production and supply chain dependency away from China, even if it goes to other friendlier nations instead, according to current and former senior US administration officials.
Speaking to Reuters, Keith Krach, undersecretary for Economic Growth, Energy and the Environment at the U.S. State Department said: "We've been working on [reducing the reliance of our supply chains in China] over the last few years but we are now turbo-charging that initiative." Adding that the matter was core to US security and one the government could announce new action on soon. "I think it is essential to understand where the critical areas are and where critical bottlenecks exist," added Krach.
According to the current and former officials, the US Commerce Department, State and other agencies are increasingly searching for ways to push companies to move both sourcing and manufacturing out of China. Tax incentives and potential re-shoring subsidies are alongside measures being considered to spur changes. 
SEE ALSO:
Agencies are examining which manufacturing should be deemed "essential" and how to develop these goods outside of China. Trump's China policy has been defined by behind-the-scenes tussles between pro-trade advisors and China hawks, with the latter saying their time is now.
"This moment is a perfect storm; the pandemic has crystallized all the worries that people have had about doing business with China," commented another senior U.S. official. "All the money that people think they made by making deals with China before, now they've been eclipsed many fold by the economic damage" from the coronavirus."
In the past, Trump has said repeatedly that he could put new tariffs, in addition to the up to 25% tax on US$370bn in Chinese goods currently in place. Lots of US companies have invested significantly in Chinese manufacturing and rely on China's 1.4 billion people for a considerable portion of their sales.
"Diversification and some redundancy in supply chains will make sense given the level of risk that the pandemic has uncovered," said Doug Barry, spokesman for the U.S.-China Business Council. "But we don't see a wholesale rush for the exits by companies doing business in China."
For more information on procurement, supply chain and logistics topics - please take a look at the latest edition of Supply Chain Digital magazine.