Top benefits of supplier performance-management solutions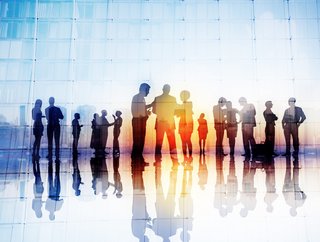 Top 10 supplier performance-management (SPM) solutions include enhanced supply performance, aligned KPIs and more vendor innovation & accountability
Post-pandemic, procurement as a function has become less about cost control and more about meeting strategic goals on supply resilience and ESG compliance. This has meant that supplier performance management (SPM) solutions have never had more value to organisations. Here, we look at 10 operational benefits that can accrue when a SPM solution is well implemented.
Supplier management solutions benefits: 10. Performance quality
Product and service quality is a straightforward win from SPM solutions. It's possible to systematically measure, report and analyse supplier quality, in terms of deviations, complaints, and project quality. This allows businesses to bypass suppliers who aren't up to scratch, and to deliver better-quality products and services to your customers.
Supplier management solutions benefits: 9. Service-level agreements (SLA) SLAs define the service level you expect from a vendor, and lays out the metrics by which service is measured, as well as remedies or penalties should agreed-on service levels not be achieved. Contract compliance can be challenging, but solutions for SPM help with follow ups and actions for agreed-upon SLAs.
Supplier management solutions benefits: 8. Align supply KPIs
To have robust criteria for supplier performance evaluation, you need to identify KPIs that lay outside of the scope of procurement, sourcing and supply chain. SPM solutions will help you garner a broad range of stakeholder perspectives from other departments, such as production, sustainability, finance, sales and marketing. This will help you to bridge functional gaps and gain perspective on supplier performance.
Supplier management solutions benefits: 7. Supplier Collaboration
SPM software provides a common platform, and this can enhance the buyer-supplier relationship, leading to greater collaboration. Building a supplier relationship on a foundation of clear expectations is a pre-requisite for building mutual trust, respect and goals.
Supplier management solutions benefits: 6. Spot good and bad suppliers
Measure and analysing supplier performance KPIs provides a strong handle on supplier insights, making it easier to identify best- and worst-in-class suppliers.
Supplier management solutions benefits: 5. Data-driven supplier decisions
SPM will give you the insights needed to make more data-driven decisions. It's not all about technology, of course; human judgement will always remain super-important, but allied to the data, procurement professionals' experience and expertise can lead to higher-quality decision making.
Supplier management solutions benefits: 4. Aligned supply goals
Far-reaching strategic goals can feel theoretical. However, because SPM gives a holistic understanding of the impact of supplier performance levels on broader business goals, this can give procurement teams a clearer view of the big picture, as they can appreciate how improved performance creates opportunities for savings, innovation, brand-value creation, and competitive advantage.
Supplier management solutions benefits: 3. Enhanced supply visibility
Better supply chain visibility through real-time data gives you an accurate, up to date snapshot of your supply chain in any given moment. In turn this allows you to forecast with greater accuracy, and to avoid costly supply chain disruptions.
Supplier management solutions benefits: 2. Supplier accountability
Systematically measuring supplier performance allows you to set strategic expectations and to apply KPI criteria to suppliers. The effect of this is that suppliers become accountable for their own performance levels, and clear and consistent communication builds a stable relationship that is unlikely to be undermined by the kind of off-the-cuff decision making that can frustrate suppliers, or let them off the hook if they are under-performing.
Supplier management solutions benefits: 1. Supplier innovation
Suppliers are experts in their field, which is why businesses choose to work with them in the first place. So it's no surprise that most supply chain innovation is supplier-led. This fact means that clear communication to partners around the importance of innovation will prompt them to share their unique insights, industry-specific competency and innovative approaches. An SPM process will help you absorb what they have to say.
With thanks to Sam Jenks, Chief Growth Officer at Kodiak Hub, a cloud-based SRM platform for procurement and sourcing teams.