Top 10 Consulting Companies: Deloitte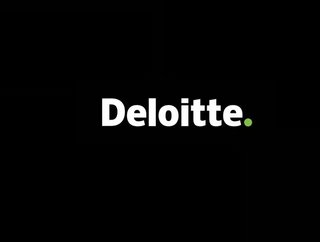 Recognised as No.1 in Supply Chain Digital's Top 10 Consulting Firms, we take a look at Deloitte and the expert service the organisation provides. Or...
Recognised as No.1 in Supply Chain Digital's Top 10 Consulting Firms, we take a look at Deloitte and the expert service the organisation provides.
Originally founded in 1845 by William Deloitte, the company has over 300,000 employees in more than 150 countries. Considered the leading multinational professional services company, Deloitte provides audit & assurance, consulting, risk and financial advisory, risk management, tax and related services to select clients. Deloitte serves a range of industries, such as consumer, government & public services, energy, resources & industrials, life sciences & healthcare, financial services and technology, media & telecommunications. 
Supply chain services
Deloitte's global supply chain focuses on delivering practical, strategy-driven solutions through advisory services that optimise, reinvent and improve the overall end-to-end supply chain. Deloitte helps companies through their most complex issues by drawing on global capabilities that cover all areas of business strategy and operations and industries. 
Watch our video on the Top 10 Consulting Companies below!
Its supply chain services are:
Supply Chain Strategy

Supply Chain Planning

Manufacturing Strategy & Operations

Sourcing & Procurement

Logistics & Distribution

Product Development
SEE ALSO:
The Deloitte Global CPO Survey 2019
Deloitte produces an annual procurement survey and has researched the procurement agenda since 2011. In its latest survey in 2019, the key themes explored were complexity, talent and digital procurement. Some of the surveys key findings found that:
Complexity is there to be leveraged
Chief Procurement Officers are facing vast amounts of complexity, both in the outside world and within the inside of the company. From the 500 respondents to the survey, it was found that economic downturn (42%), internal complexity (39%) and managing risk within mega suppliers (37%) are the most often mentioned risks and challenges that organisations face.

Most CPOs believe procurement-related risks have increased over the past year.

Organisations are subject to lots of external complexity and are more willing to address top risks (58%) than organisations operating in a world of lesser complexity (41%).
Talent models are to be changed
Retaining and recruiting the right talent is already a key pillar for many CPOs. With the entire skillset of procurement changing, the confidence level among CPOs on the ability to deliver on strategy has dropped from 49% to 46% this year. Strategic sourcing and category management is considered the largest (68%) area of training over the next 12 months.
Procurement goes digital - but is not mature enough
Procurement is becoming increasingly aligned to digital strategies with business strategies.
Low-in-maturity strategies such as improving and automating procurement processes (68%) and extending digital procurement tools to internal and external stakeholders (59%) are among the top digitisation strategies for CPOs.
High-in-maturity strategies such as connecting the supplier to the customer (21%) or tapping digital innovations from the supply base.
To find out more about Deloitte, click here!
For more information on procurement, supply chain and logistics topics - please take a look at the latest edition of Supply Chain Digital magazine.
Follow us on LinkedIn and Twitter
Image: Deloitte.