Top 10 Consulting Companies: Cognizant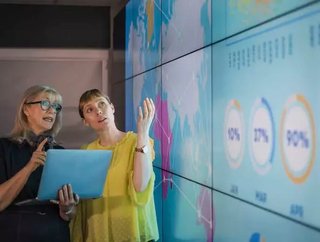 After featuring in Supply Chain Digital's Top 10 Consulting Firms, we take a closer look at Cognizant Technology Solutions. Cognizant serves a range...
After featuring in Supply Chain Digital's Top 10 Consulting Firms, we take a closer look at Cognizant Technology Solutions.
Cognizant serves a range of different industries, such as manufacturing, oil & gas and transportation & logistics. Its consulting business empowers organisations to engage with people and uncover insight from data to shape the products, services and experiences they offer. The organisation recognises that speed is critical to all successful supply chains, and combines human insights with advanced technologies in order to create greater efficiency and provide quicker time to market at a reduced cost. The firm primarily has three key practice areas that covers its business — digital business, digital operations and digital systems and technology.
Cognizant believes in the power of digital transformation. It offers insight to transformation, transformation enablement, workforce transformation, change adoption and managed innovation. The company also prides itself on its customer-centric approach. Through its digital strategy, Cognizant helps clients to transform their business, operating and technology models in the digital era. This is done by Cognizant Digital Business, Cognizant Digital Operations and Cognizant Digital Systems and Technology. Cognizant's diverse team puts a great emphasis on:
Insight: Cognizant puts real, direct, live research of the target audiences at the heart of all projects and engagement. This begins through ethnographic and anthropological research and takes those insights as the north star for all projects.
Customer Experience: Cognizant ensures all its approaches, products and deliverables use human-centered design principles. This begins with design thinking as the essential process to everything the company does.
Employee Experience: The company allows clients to understand how to create the right teams, encourage the right skill set and enable the necessary organisational adjustments to allow human ability to be recognised a cornerstone for a cultural change.
SEE ALSO:
Key facts and figures
Founded: 1994
Employees: 290,000+
Countries: 50
Global revenue 2019: US$16.8bn
CEO: Brian Humphries
Watch our video on the Top 10 Consulting Firms below!
For more information on procurement, supply chain and logistics topics - please take a look at the latest edition of Supply Chain Digital magazine.