Top 10 Consultancy Companies: KPMG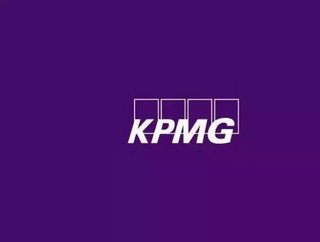 After featuring in Supply Chain Digital's Top 10 Consulting Firms, we take a closer look at KPMG's services for the supply chain industry. Establis...
After featuring in Supply Chain Digital's Top 10 Consulting Firms, we take a closer look at KPMG's services for the supply chain industry.
Established in 1987, KPMG is a member of the 'Big Four' consultancy firms, alongside EY, PwC and Deloitte. The KPMG network was formed as a result of a merger between Peat Marwick International (founded 1897) and Klynaveld Main Goerdeler (founded 1917) along with their member firms - the largest merger in the history of accounting business at the time.
Not stopping at one record broken, KPMG was also the first of the big five to publish reports and accounts, as well as the first to create a values charter.
Today, KPMG strives to drive positive and sustainable transformation for its clients, people and society, by helping organisations mitigate risks and grasp opportunities.
KPMG operates in over 147 countries, employing over 219,000 people to serve the needs of businesses, governments, public sector agencies, not for profit organisations. KPMG prides on its commitments to quality and service excellence to bring the best to its clients and earn public trust through actions and behaviours. 
"In a world where rapid change and unprecedented disruption are the new normal, we inspire confidence and empower change in all we do," says KPMG.
SEE ALSO:
The supply chain industry 
KPMG offers its clients a suite of digitally enabled solutions to solve complex issues of supply chain leaders. 
With the supply chain industry experiencing mass disruption as a result of innovation KPMG strives to help supply chains operate the challenges of multiple and complex supply chain channels.
KPMG has a UK team of more than 80 supply chain consultants to transform the supply chains of organisations, improving cost, speed, agility and resilience. 
KPMG supply chain services include: 
Digital supply chain
Alongside leading partners, KPMG's in-house digital team has developed multiple diagnostic and analytics solutions to help organisations to gain competitive advantages in a digital world. 
Solutions include: predictive supply chain, risk management and supply chain segmentation.
Complexity management
Using sophisticated data modeling and analytics to measure true profitability in a clients portfolio, KPMG strives to identify an organisation's opportunities to unlock value. KPMG's complexity management dashboard allows users to explore scenarios and make decisions to improve profit and working capital.
Integrated business planning
By aligning an organisation's strategy, operations, planning, financial, supply chain, sales, marketing, and product development functions, KPMG helps its clients improve planning accuracy and operational performance. 
Network optimisation
Using leading software KPMG helps clients to design model scenarios, understand implications, evaluate options and make effective decisions for their warehouse and transport network. 
Operational excellence
By using analytics, maturity assessments, process and systems assessments, KPMG helps to identify opportunities to improve the performance of its clients by running operational excellence diagnostics.
Digital procurement
KPMG Powered Procurement, enables organisations to lower costs, minimise supply chain risk and tighten control of spend by implementing cloud based market leading solutions. 
Spend reduction 
Using its '4Cs' approach, KPMG looks to identify and unlock value from third-party spend. The approach involves taking a multi functional view of procurement, finance, treasury and operations and then assessing the cost, cash, consumption, and compliance of each function.
For more information on KPMG's supply chain solutions click here!
Watch our video on the Top 10 Consulting Firms below!
For more information on procurement, supply chain and logistics topics - please take a look at the latest edition of Supply Chain Digital magazine.