Supply chain tech investment remains high in Q1 - PitchBook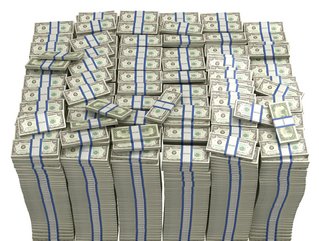 Venture capital firm PitchBook finds investment in emerging supply chain technology still at high level, especially in last mile & warehouse automation
Venture capital investment in supply chain tech remains buoyant, although it slowed in the first quarter of 2022 compared with records levels of investment in Q1 2021, key research shows.
Startups collected US$14bn in the quarter, across 301 deals - a decline of 20.4% year-on-year in terms of deal value.
The report, on emerging technology in the supply chain, was undertaken by PitchBook Data, an SaaS company that delivers data, research and technology across private capital markets.
Jonathan Geurkink, PitchBook's Emerging Technology Analyst, says: "The turmoil of recent years exposed the fragility of global supply chains.
"Changes in consumption patterns brought on by the pandemic, hoarding, price fluctuations and inflation all conspired to drive unprecedented volatility. Sensing an opportunity, investors and startups answered with a dramatic spike in supply chain activity in 2020 and 2021.
"Now, opportunities in the developing world and relentless competition in e-commerce to deliver products in shorter time frames are likely to further spur investment and technology development across the vertical.
Tech booming in last mile and warehouse automation
"Our update on supply chain tech investment activity and trends comprehensively assessing emerging opportunities in last-mile delivery and warehousing automation.
The report includes a spotlight on the activities of freight forwarding company Flexport, India-based B2B e-commerce platform, ElasticRun and Exotec, a fast-growing French logistics automation business.
Among the biggest tech finance deals secured in January and February were:
On-demand transportation platform Bolt raised US$711mn (new company value, $US8.4bn).
Logistics platform developer Flexport raised $935mn (new value, $8bn).
Retail optimisation software developer Relex raised $566mn (new value, $5.7bn).
Warehouse automation developer Exotec raised $323 (new value, $2bn).
Logistics and distribution platform developer ElasticRun raised $300mn (new value, $1.5bn).
About PitchBook
PitchBook is a financial data and software company with offices in London, New York, San Francisco and Seattle. Serving clients in 19 languages, it provides global business professionals with data on private and public markets.