Supply Chain Accountability Has the Power to Place Business at the Forefront of a Sustainable Future
By Tony Harris, Global Vice President, Business Network Solutions at SAP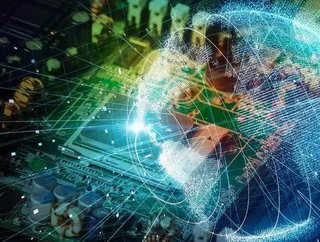 As the COVID-19 pandemic continues to unfold, still imposing illness on millions and lockdowns on billions around the world, we have been reminded of th...
As the COVID-19 pandemic continues to unfold, still imposing illness on millions and lockdowns on billions around the world, we have been reminded of the ever-present tension that exists between nature and humankind. As we see entire nations shelter in place, we have also witnessed pollution receding in our seas and in our skies. But it shouldn't be the case that a global health crisis is a necessary precursor to healing the environment.
Even before the coronavirus began its destructive path, natural disasters around the world – bushfires in Australia, typhoons in Japan, China and Africa, floods in the UK – have prompted many individuals to reexamine how they interact with the natural world and how, in our daily activities, we could collectively contribute toward a cleaner, more sustainable environment.
The power of technology 
It is clear that technology holds the key to unlocking at least some of these problems, and, when applied to supply chains, powerful change is possible. Take for example sea pollution. Recent research suggests that the scale of plastic pollution in our oceans could be a million times worse than previously recorded. More than one-third of microplastics in the ocean come from synthetic fabrics, such as polyester or nylon, with car tyres serving as the second biggest source, releasing plastic particles as they erode. As such, the buildup of plastic debris in the ocean is known to have already impacted at least 267 species worldwide.
But, amidst this very real problem, solutions are emerging from the technology industry that are attempting to counteract and prevent future sea pollution. Through cloud-based networks that link together millions of buyers and suppliers, businesses are gaining extraordinary visibility into supply chains. This is allowing them to assert accountability over sourcing decisions previously seen as far removed. By harnessing this newfound transparency, they're beginning to turn back the tide of maritime clutter.
The importance of the right partners
Until now, an enterprise's primary stakeholders, such as customers, investors, employees and the communities in which it operates, have demanded that it adhere to ethical and sustainable business practices in line with their deeply held values. However, we're now seeing these stakeholders expect the same of an enterprise's network of trading partners too. This could be achieved in many ways, for example, ensuring that a supplier's operations remain free from forced labour, that they comply with local regulations involving worker safety, that they extract raw materials and dispose of waste in an environmentally responsible manner, that they award contracts to historically underrepresented groups of people, or that it abides by any number of other socially relevant criteria.
In the case of oceans plastics, research from McKinsey shows that over 80% of greenhouse-gas emissions in most consumer-good categories occur in supply chains. Many of these involve plastics, thus fueling the problem we're witnessing today. But now, so detailed is the level of transparency afforded by a digital procurement network, a manufacturer can seek out reusable and recycled materials in lieu of single-use components. 
The need to take a holistic view
When a company takes a holistic view of spend across its procurement and supply chain networks, it gains the insights necessary to make conscientious decisions with the environment in mind. Johnson & Johnson is a leading example of this. Its Project Phoenix initiative helps recycling cooperatives in emerging markets improve their operations, develop a stronger social infrastructure and create a sustainable market for their materials, which are part of J&J's supply chain.
Another example of such progress can be seen by Microsoft who earlier this year set a bold goal to become carbon negative by 2030, launching an aggressive programme to cut its carbon emissions by more than half – both for direct emissions and for its entire supply and value chain. By making carbon reduction an explicit aspect of procurement, Microsoft shows just how critical supply chains are to achieving sustainable development.  
With half of UK businesses targeting carbon neutrality by 2030 too, these organisations could be tracking progress toward these objectives through the transparency enabled by digital networks. All organisations have the ability to run their operations in a manner both responsible and mutually reinforcing through the power of technology in the supply chain. Through harnessing digital networks and procurement with purpose, a more sustainable future lies within reach.