The stock market: why availability will make or break retail performance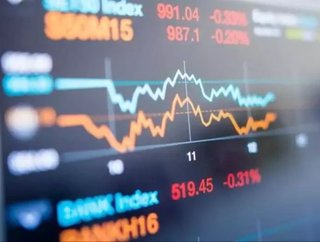 Annual peak trading periods place great amounts of pressure on retailers to deliver against shopper expectations – at cut-throat prices. Here, Kev...
Annual peak trading periods place great amounts of pressure on retailers to deliver against shopper expectations – at cut-throat prices. Here, Kevin Ludford, CEO at digital transformation specialist, SQLI, explains why delivering on promises is the key to keeping customers happy right through peak trading.
With the increased demand placed on retailers from consumers, even retailers with a well-oiled marketing strategy, the right infrastructure to manage, process and fulfil orders, and a fleet of couriers waiting to deliver purchases can still come unstuck over one fundamental problem: availability.
Playing the stock market
Getting the right balance of products in each channel is an ongoing challenge for retailers, but peak trading places this under a microscope. Most retailers will record their highest number of sales in a single day on Black Friday, and with margins reduced as a result of discount-led promotions, volume is key to driving profits.
Real-time stock management is the key to converting the greatest possible number of sales during this period, however it is very complex to implement operationally. It requires a strong connection between the back office (ERP/WMS) and the ecommerce platform, but this can involve a complicated set-up. A high number of simultaneous connections must be supported at the same time by the ecommerce platform and the back office, if the two are strongly connected.
The danger with flash sales is that perceived and actual availability can become misaligned. For example, in the store environment, stock can sell out relatively quickly, meaning there are disappointed customers that leave empty handed when the same item is still available through online channels.
The challenge for retailers, therefore, is to make sure they have complete visibility of inventory availability in real-time, across all channels, and can communicate this availability at the customer-facing end of their business. This will also make it easier to respond to changes in stock availability – for example, setting minimum thresholds with automatic alerts if replenishment is required.
Cross channel boot camp
For the retail sector, managing stock availability during peak trading has been made even more complex by the growing popularity of click-and-collect. Even with items that are picked up in store, most orders tend to be managed through a central warehouse, rather than a ship from store model. This is because real-time inventory is difficult to monitor within the store environment; at any one time, product could be in the hands of a customer, or in the fitting room.
To fully leverage inventory across the business, retailers need to invest in a strong IT network, which enables stock to be allocated from any part of the business based on supply and demand at that moment in time. This way, stock decisions can be made based on profitability and speed of fulfilment, rather than making the best choice with the limited information available.
Promise to deliver
Although we have highlighted some of the dangers that peak trading poses to retailers' stock availability, the truth is that those who get it right can win big. Meet shoppers' needs when their stress levels are high and money low, and it lays the groundwork to nurture a customer for life.
The secret to winning big this January is not having the cleverest marketing campaign or the lowest prices; it is having enough stock in the right place to deliver on promise.
The January issue of Supply Chain Digital is live!
Follow @SupplyChainD on Twitter.