Silicon collapse 'puts kibosh on supply chain tech deals'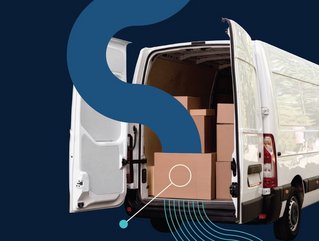 PitchBook says the collapse of Silicon Valley Bank on March 10 is a likely cause of the sharp downturn in VC deals.
PitchBook report shows VC deals in supply chain technology space fell by 45% in Q1 2023, and says Silicon Bank collapse is the likely cause
Venture capital (VC) investment in the supply chain tech sector in 2023 has plummeted by almost half compared to Q4 2023, with the collapse of Silicon Valley Bank a likely cause, a new report says.

PitchBook provides data around mergers & acquisitions (M&A), private equity and venture capital, as well as industry news and analysis.

Its Supply Chain Tech Report for Q1 2023 shows that the total value of venture capital (VC) deals for supply chain tech companies fell by almost half (45.3%) from Q4 2022, with the number of deals plummeting by 19.4%. The year-on-year comparison saw VC deals down by 46.4%.

PitchBook says the top three deals in that period account for nearly one-third of the total, and that enterprise supply chain management was the one area where investment held steady.

It also reveals that the overall value of supply chain tech deals for 2022 was roughly the same as the average figure for the period between 2018 and 2020, just prior to the dramatic pandemic-fuelled increase in 2021 in supply chain tech deals and VC funding.

PitchBook says the collapse of Silicon Valley Bank on March 10 is a likely cause of the sharp downturn in VC deals. When the $212bn tech-lender collapsed it triggered the biggest financial crisis since 2008, with knock-on effects including the collapse of Credit Suisse just weeks later.
Sweden performs well on VC supply chain deals
On the Q1 2023 VC deals that were done in the supply chain tech sector, freight tech saw a significant rise in deal value, with Sweden accounting for two of the largest deals.

Einride, a Swedish developer of autonomous trucks, raised $500mn – the largest deal in the quarter. Swedish trucking firm Volta Trucks, meanwhile, completed the third-largest Q1 deal – $295.3mn, which will support development of its 7.5-ton and 12-ton electric vehicle trucks.

In terms of vertical supply chain tech markets, enterprise supply chain management, last-mile delivery, and warehousing tech saw modest quarter-on-quarter value increases.

Switching its attention back to Q4 2022, PitchBook highlights one of the standout VC deals of that quarter: Locus Robotics' $117mn, a deal that nearly doubled its valuation, to $1.8bn.

The report says: "Founded in 2015, Locus Robotics is rapidly ramping deployment of its autonomous mobile robots. As of spring 2022, it had 10,000 robots, all powered by the LocusOne warehouse orchestration platform.

"Its fleet of robots vary from wheeled, kiosk-like units that work collaboratively with warehouse labour to scan and pick products, to AMRs like Locus Vector and Locus Max, which can lift and move boxes, roll shelving, and even lift plus-size pallet loads. The Vector and Max additions came with the 2021 acquisition of Waypoint Robotics.

PitchBook points out that the deal bears out findings from a Gartner Group report that found 95% of supply chain companies have already invested in, or plan to invest in, cyber-physical automation, to offset the issue of labour availability.

The report goes on to say of Locus: "The company's services offer advantages over traditional materials-handling solutions, which can be capital-intensive. They can be rapidly deployed and scaled within existing warehouse layouts, and in some cases, customers can be up and running within four weeks.

"Plus, flexibility in deployment allows for seasonal variation in activity and easy redeployment to other facilities. Locus's robotics-as-a-service business model provides flexibility, and offers deployment as an operating expense versus a traditional large-scale capital investment. For the 2022 holiday season, the company's robots picked 230mn products – or an average of 3.3mn units per day – doubling volume of the prior year."