SAP unveils 'Intelligent Capabilities' for digital supply chains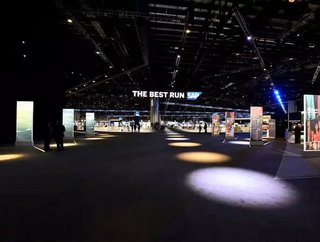 SAP SE has announced new features to "digitally optimise the supply chain and infuse it with intelligence from product design and production to delive...
SAP SE has announced new features to "digitally optimise the supply chain and infuse it with intelligence from product design and production to delivery, operations and service".
With the integration of SAP S/4HANA to digital supply chain solutions from SAP, companies can gain new insights, make predictions and instantly adapt in an agile supply chain that extends to customers and supplier networks.
The latest solution updates enable an integrated supply chain and manufacturing environment with enhanced capabilities for production planning and scheduling, availability and fulfillment, compliance, health and safety, and production engineering and operations.
SEE ALSO:
"Intelligent technologies help businesses make better sense of data, plan and predict outcomes, and optimise the entire product lifecycle including the customer experience," said Hala Zeine, president, Digital Supply Chain and Manufacturing, SAP.
"SAP helps companies embrace smarter business based on data-driven insights to run supply chains with greater insight, speed and purpose."
The new capabilities include:
Support for highly engineered products — consolidated operations including bill of materials, intelligent process planning, shop floor execution and integrated system testing. Production engineering and operations can be synchronised across manufacturing execution for complex assembly and low-volume operations, such as in aerospace and defense, which traditionally required manual processing.

3D visualisation and production — providing visualisation from design through production to service and maintenance, and supporting the network of digital twins. Core business processing is combined with complete product lifecycle management to support decision-making, production and maintenance operations, and 3D printing of components.

Deeper sourcing and supply integration with Ariba Network — enabling critical supply analysis, vendor selection and flexibility to adapt to changing global trade regulations and variable customer requirements.

Process production now supported with recipe management development — including the ability to track and find optimal recipes.

Proposal of suggested options for materials without purchase contracts — using machine learning that can reduce exceptions and errors when processing long lists of open purchase requisitions and help operational purchasers easily create requests for quotations with algorithm-based suggestions.

Demand-driven replenishment — improved buffer-proposal suggestions for transferred products using machine learning capabilities. This more precise inventory management results in better service levels and better return on assets.

Enhanced sales forecasts and delivery performance — by gaining reliable sales and fulfillment insights using predictive analytics and machine learning.