SAP: delivering next generation Spend Management solutions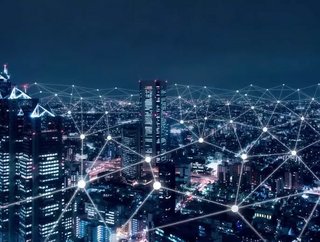 As part of SAP's intelligent suite of solutions, SAP Ariba and SAP S/4HANA Cloudare now fully integrated to deliver an end-to-end source-to-pay proces...
As part of SAP's intelligent suite of solutions, SAP Ariba and SAP S/4HANA Cloud are now fully integrated to deliver an end-to-end source-to-pay process.
The source-to-pay process within the intelligent suite allows customers to effectively manage all spend categories through a fully integrated, end-to-end procurement process through SAP Ariba's industry-leading solutions and best-in-class Ariba Network.
The next generation spend management process integration offers comprehensive visibility and control to allow customers to achieve business outcomes.
SEE ALSO:
There are several key benefits, including:
Harmonised experience and simpler change management with a consistent user interface across all solutions, as well as guided tours, embedded learning and a digital assistant.

Faster, more informed decision-making through instant access to embedded intelligence, as well as proactive alerts to support smart and secure buying.

Increased visibility and real-time reporting that offers end-to-end analytics.

Decreased total cost of ownership and a quick return on investment through unified integration that gets rid of the necessity for costly services and support.
"By providing transparency across the source-to-pay process and fully integrating with an organisation's enterprise resource planning systems, the intelligent suite – aided by cognitive technologies such as artificial intelligence and machine learning – reveals insights and opportunities to create value that was never possible before," commented Chirs Haydon, SAP Procurement Solutions President. "Through intelligent insights and an enhanced user experience, businesses can anticipate and act on changes in supply and demand by enabling buyers and suppliers to collaborate in real-time with ease and simplicity on a unified platform."
"With the source-to-pay process now part of the intelligent suite, SAP is delivering on its promise of a comprehensive and integrated cloud portfolio for spend management," said Mickey North Rizza, Program Vice President, Enterprise Applications and Digital Commerce, IDC. "The value of SAP Ariba solutions is further elevated by the deep alignment with SAP software. By helping solve the issues of multiple platforms, insufficient integration, disconnected data and inconsistent user experience, customers now have a clearer path to achieving intelligent spend management with SAP solutions."
Click here for our exclusive interview with SAP Ariba.
For more information on procurement, supply chain and logistics topics - please take a look at the latest edition of Supply Chain Digital magazine.