SAP-VISA supply chain payments boost for APAC firms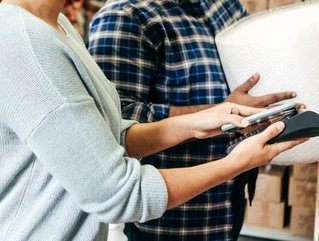 The SAP-VISA initiative will embed payments into the SAP ecosystem through SAP Business Technology Platform, so digitalising and speeding up B2B payments across Asia-Pacific supply chains, the companies say.
SAP-VISA initiative will streamline B2B payments for APAC businesses, freeing up working capital to improve supply chain health
SAP and Visa are collaborating to improve working capital levels in supply chains across the Asia-Pacific region, the companies have announced.
The initiative will streamline and simplify business-to-business (B2B) payments for businesses of all sizes in the region. It will embed payments into the SAP ecosystem through SAP Business Technology Platform (BTP), thus digitalising and speeding up B2B payments across Asia-Pacific supply chains.
Many businesses in Asia Pacific, especially smaller ones, lack the resources to digitalise B2B payment acceptance and are unable to accept commercial card payments. The new payments initiative will help bridge supply chain working-capital gaps in the region.
The importance of working capital in supply chain was explored recently in a paper from the Bank for International Settlements (BIS), which looked at the key role of working capital in determining supply chain length.
The BIS is an international financial institution that's owned by member central banks, and whose goal is to foster international monetary and financial cooperation while serving as a bank for central banks.
Working capital vital to supply chain health
Its paper studied the balancing act firms have to strike between offshoring and trade, as they strive for a sweet spot between the productivity gains of offshoring and the greater financial cost of longer supply chains.
The BIS says that, when in balance, inventory and productivity "are procyclical and closely track financial conditions".
The new payments collaboration marks the first time Visa and SAP have join forces to explore embedded finance in the B2B market.
The two companies hope B2B payment services running on SAP will automate payments and drive efficiencies in firms' purchasing processes.
The initiative will see Visa route payments to suppliers through BTP to whether or not they accept card payments.
This means businesses will be spared having to use time-consuming manual payment methods, such as cash and cheques, so reducing transaction times, and increasing cash flow, both for payers and suppliers.
Embedded supply chain payments solution
The embedded finance solution will be offered initially to SAP customers in Australia, India, Japan, Malaysia, Singapore, Thailand and Vietnam, with plans to roll out across other markets in the region.
SAP Asia Pacific Japan President Paul Marriott said that embedding Visa payment solutions into the SAP ecosystem will "accelerate digital commerce and "transform the last mile of procurement".
Stephen Karpin, Regional President, Asia Pacific, Visa, said: "The movement of money is becoming increasingly digital but the bulk of transformation has been focused on the consumer space.
"B2B payments need to be intuitive and fuss-free so organisations can maximise time and resources on other aspects of their businesses."
He added the SAP-VISA deal simplifies life "because organisations can make payments on SAP software platforms with Visa corporate cards, instead of having to navigate the various payment methods their vendors accept".