RRD Supply Chain Solutions: bridging the supply chain gap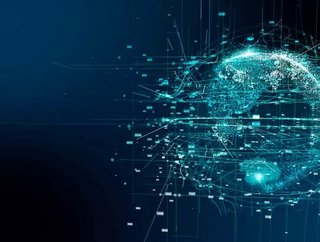 Healthcare is in the midst of a fundamental shift as technology advancements are enabling the connectivity of mobile telecommunications with traditional...
Healthcare is in the midst of a fundamental shift as technology advancements are enabling the connectivity of mobile telecommunications with traditional elements of the industry's supply chain.
The new technological possibilities are driving exciting innovations and new paradigms in patient monitoring, care and delivery that help lower healthcare costs and improve outcomes. 
Companies from traditionally separate industries are converging to capitalize on this potentially lucrative market including healthcare providers, telecom network operators, medical device companies, independent software vendors, health insurers, original equipment manufacturers, and others. Given the complexities of the connected care ecosystem, new partnerships and business models are expected to become the new normal as companies seek to differentiate and maximize the value of their solutions. 
With this evolution also come significant challenges, particularly across company supply chains. Some of these key challenges include:
FACILITY CERTIFICATIONS:
The handling of medical, telecom, IoT and technology products requires a complex array of unique facility, process, personnel, quality system, IT system, and security system certifications, qualifications and ongoing validations. The complexity, cost and time to properly meet these requirements are often underestimated.
REGULATORY: 
Handling medical products comes with a strict set of regulations, with specific accreditation and certification requirements unique to the life sciences supply chain environment. Supply chains that are traditionally oriented to support non-medical products face daunting challenges in modifying and certifying legacy facilities, systems and personnel to support medical device handling and distribution. 
LICENSING: 
Unique and variable distribution licensing requirements across different states and countries introduce a range of challenges and costs associated with tracking and supporting the unique requirements of different medical product and pharmaceutical categories. 
SECURITY: 
As traditional systems and emerging cloud-based healthcare ecosystems evolve, data security and patient data privacy matters are becoming more complex and sensitive. Finding the right partners with proven, best-in-class systems and processes is imperative. 
QUALITY:
Product and data accuracy in the connected care space are just requirements, they are critical imperatives that can carry life and death implications when mistakes are made.
 
PARTNERSHIPS:
Because the connected care ecosystem involves such a broad spectrum of elements across traditionally distinct industries, each with their own capital and resource-intensive components, partner relations are key to rapidly optimizing your current supply chain to transform these challenges into opportunities for success.
 
SOLUTION:
RRD has the global infrastructure, scope, capabilities, and expertise to design and implement connected supply chain solutions perfectly tailored to your company's unique challenges. Our decades of proven supply chain expertise, combined with our credentials in both the medical device and telecom industries, makes us the ideal consultative resource for companies entering the connected care space. Not only can RRD design and implement vertically integrated supply chain solutions, we can help you navigate your way through the connected care challenges that exist outside of your primary area of expertise.
OUR SERVICES AND EXPERTISE INCLUDES:
• Materials management, sourcing, procurement and packaging materials
• Managing original design manufacturers and suppliers
• Creative packaging design
• Product assembly, testing configuration, labeling and serialization
• Globally integrated supply chain systems for execution and collaboration
• Order management and multichannel fulfillment
• Reverse logistics management
• Disposal of unusable product
• Network activation, device management, and Security Services for onboarding and operations
• Device qualification and validation
• Regulatory compliance
• Pharmaceutical licensing
• FDA registered (Class I-III) and cGMP/QSR compliant
• ISO13485 accredited facilities in North America, Europe and Asia
• 21 CFR part 11 compliant, MES with full eDHR capability
• Full track and trace
About RRD Supply Chain Solutions
RRD Supply Chain Solutions is a leading global supply chain provider that delivers value‐add solutions to multiple sectors. As part of RRD, we offer a broad suite of capabilities including packaging design and production, sourcing, configuration, kitting, fulfillment and after‐market services.

For more information, visit www.rrd.com/services/business-support/supply-chain