Logistics round-up: US supply boost, new hub for Amazon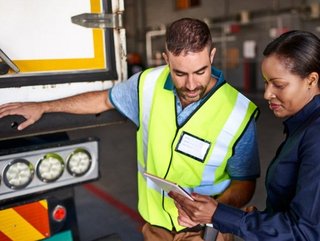 Biden makes it easier to fund supply-infrastructure programmes; Amazon in Turkey growth; Walmart's Canada move; supply price fixing body is launched
Biden in freight funding move to boost infrastructure
The Biden administration has announced US$2.9bn in funds for freight projects that will draw from three major grant programs authorised by the Bipartisan Infrastructure Law signed last year.
The funding opportunity includes $1bn from the National Infrastructure Project Assistance (MEGA) program, $1.55bn from the Infrastructure for Rebuilding America (INFRA) program, and $300mn from the Rural Surface Transportation Grant Program (RURAL).
The US Department of Transportation (DOT) says combining the programs into one multimodal application process will make it easier for state and local applicants to apply for discretionary grants.
"Under this approach we have the capacity to greenlight more transformational projects that will grow the economy and make our transportation system safer and more resilient," said US Transportation Secretary Pete Buttigieg.
The MEGA program provides grants for highway, freight and port projects of national and regional significance.
INFRA money will help fund highway, multimodal freight and rail projects that "hold the greatest promise to eliminate supply chain bottlenecks and improve critical freight movements," the DOT stated.
Grants available under the RURAL program, meanwhile, are aimed at projects to expand surface-transportation infrastructure in rural areas.
New International body to police supply price fixing
A new working group of international competition authorities will be putting companies involved in global supply chains on notice not to collude.
The working group is made up of competition authorities from the 'Five Eyes' nations:
It will meet regularly to develop and share intelligence to detect and investigate suspected anti-competitive behaviour and collusion, using existing international cooperation tools.
The five competition authorities are putting firms on notice that those attempting to use supply chain disruptions as a cover for illegal anticompetitive conduct, including collusion, will face the full force of the law.
In the UK that could lead to fines of up to 10% of global turnover, disqualification of directors and in some cases, criminal prosecution.
CMA Executive Director of Enforcement Michael Grenfell said: "While price rises can be legitimate, we are ready to use our legal powers where we find evidence that the issues in supply chain might be caused by potential breaches of competition law."
Amazon to create 1,000 jobs with Turkey hub
US e-commerce giant Amazon is set to open its first logistics centre in Turkey. The US$100mn centre will provide jobs to around 1,000 workers in the first year.
Amazon launched in Turkey in 2018 and has created around 500 jobs to date. The company has already started recruiting across core functions such as engineering, operations and information processing for the new logistics base, which will be based in Istanbul.
Acquisitions for customer service and logistics teams are expected to start in the coming months, it said.
Ahmet Burak Daglioglu, chairperson of Turkey's Investment Office, said: "This investment is very important for the further strengthening of our e-commerce sector, which has been gaining great momentum in recent years, in the domestic market and export markets."
Walmart Canada to open state-of-art fulfilment centre
Walmart Canada is investing US$118mn to build a new high-tech fulfilment centre outside of Calgary.
The investment is part of the retailer's plan to expand and transform its supply chain network, while increasing e-commerce capabilities to better serve Walmart customers.
It is part of Walmart Canada's US$3.5bn investment to make its online and in-store shopping experience simpler, faster and more convenient, as it plans for continued growth across the country.
The 430,000-sq ft fulfilment centre will serve as a delivery hub for millions of customer orders in Western Canada, and is expected to open in September 2022.