A Requis enabled world: the supply network revolution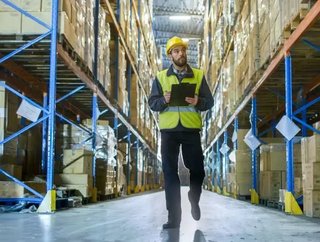 A decade ago, the essence of the 'supply chain professional' could be found hiding at the bottom of a weekly meeting agenda in a forgotten corner of...
A decade ago, the essence of the 'supply chain professional' could be found hiding at the bottom of a weekly meeting agenda in a forgotten corner of the accounting department. Cost was king; tactical buying to drive down price was de rigueur; and the idea of long-term, collaborative supplier-buyer relationships as a way to create value in the supply chain was in its nascency. 
In 1911, the relatively new and inaccessibly expensive motor car was assembled by teams of three to four workers over the course of around 12 hours. The fledgling Ford Motor company produced just over 69,000 vehicles that year. By 1919, the invention of the moving assembly line cut production time to just over an hour and a half, ensuring that 50% of the cars in the United States and 40% of the cars in the UK were made by Ford. In order to curb worker turnover at his new factories, Henry Ford drastically raised wages, improved working conditions, and immediately efficiency and productivity soared. The combination of transformative business practices and technological innovation reshaped the world we live in. Ford reshaped the world of manufacturing - and the culture of a nation - in a few short years, and left a legacy that reached into the next century. 
A decade has passed and the supply chain professional has passed out of the accounting department, rising through the ranks and now sits in pride of place at the leadership table. The ability for supply chain innovation to create value through a Ford-like mixture of business strategy, technological innovation and developing human capital, is getting the recognition of the business community.
"With full transparency, I never used to think about supply chain," says Richard Martin, CEO of Requis. "Today, it's evolved to include everything: the supply side, the demand side, marketing, engineering - it's all part of a supply network and people are realising that."
The main seed round investor/partner is a leading Australian project and asset services provider Worley. Requis is an online supply chain platform built by supply chain professionals for supply chain professionals. By bringing the advancements in customer experience from the B2C world to the B2B space, Requis has created an online marketplace purely for businesses to buy, manage, and sell assets.
Martin and his company are on a mission to bring true, seismic change to all enterprise supply chains. "People talk about a supply chain being linear - it goes from right to left through different processes. You also have that popular idea today of a circular supply chain," says Martin.
He continues, "I think, in a Requis-enabled world, our platform means that things aren't linear or circular. Our view is that you'll have an asset and that asset will simply travel down the path of highest economic return at that time. That's what Requis does: act as a destination for all the different participants to expose assets to the audience members in the supply network that want them." 
Two companies came together to form Requis in 2017. Prior to that, Worley, was previously engaged with eBay in order to try and design a next-generation marketplace for the industrial enterprise. At the time, Martin was working for 6fusion, a company also working with eBay, but engaged in creating an enterprise marketplace centred around electronic IP assets.
"We found ourselves both working with eBay, and then eBay decided to focus more on the traditional retail side of the business, so we turned to each other and started working together. Eventually, that became Requis."  
SEE ALSO: 
Requis' marketplace provides a conduit through which enterprises can increase the efficiency of their supply networks. "A tier-one operator in oil and gas, for example, will buy a certain amount of assets. They'll have some surplus assets available," explains Martin. "The way procurement works now is you have an operator that will certify suppliers to sell them certain assets. They'll go and produce an RFQ, get a price on that asset and then start to work with that supplier as they keep moving forward."
A Requis-enabled world provides companies with more options. "Let's say you're looking for a particular asset. First, you would see that asset is available from your certified supplier at a certain price. You could also see another supplier has another suitable asset for you to buy at a different price. Now, they're not currently certified to sell that asset to an operator but Requis can assist with that process. A third option would be the marketplace. You have these different options that you would not have traditionally seen as an example of the benefit of bringing all the participants onto one platform at a time," Martin enthuses.
The benefit of bringing a whole network of buyers and suppliers, that otherwise operate in quite disparate sectors, onto a single platform has clear implications for the disruption of the supply chain.
Martin notes that, as technologies like 3D printing continue to disrupt manufacturing and construction, and global business community moves further towards service rental business models, the marketplace for non-physical assets is ready for revolution. Requis' marketplace is designed to be the centre of an asset trading network used by enterprises. "There's no reason why those assets have to be physical. They could absolutely be digital or services," says Martin. "At the moment, we're packaging up 3D printing services and making them available on the platform. People can buy the blueprints for the 3D printed objects and print them as a service. It's not limited to hard assets in any kind of way. Once you take a step back, you start to realise there really isn't that kind of limitation to it. It's whatever needs to travel in this supply network to get the job done." 
Martin emphasises that Requis couldn't be built on firmer foundations. "Having Worley as a parent investor and partner alongside us brings so much knowledge and expertise is amazing," he says."In some ways, Requis is a startup, and in others it's a very mature organisation. We may be geeks and we think what we're doing is very cool, but we're not just three technology guys sitting in a basement thinking about how to disrupt the market. Those guys wouldn't be able to walk into a tier-one company and get a meeting."
Martin explains that there are three characteristics displayed by successful companies when approaching a customer or partner: access, credibility and relevance. "What Worley brings to the table is access and credibility," he says. "There's no organisation Worley can't secure access to at the highest level with the right people and in a very credible way. It's our job to supply the relevance." 
Requis plans to continue driving companies that use its marketplace towards the digital transformation of their entire supply chains. Martin continues to push for the evolution towards the supplier network, leading a company with the agility and vigor of a startup, backed by a multibillion-dollar industry leader.
The Requis marketplace is now home to over 1mn assets, including a $100mn Power Plant. The 325+ companies that are registered users report that Requis has on average provided a 25% increase in workflow efficiency and increased capital recovery by 20%. Martin aims to take Requis into more and more verticals and continue to grow the team. "We're very fortunate to have technological and subject matter expertise on our doorstep with Worley," he explains.
Looking to the future, Martin's excitement is palpable. "We're entering an investment round that will end in the middle of the summer. What you'll see following that is that we'll play a much larger role in procurement, asset management and vendor management."
Concluding, Martin jokes that "if you go to dinner and say to people that you're really excited about supply chains, they look at you as though you're bizarre. But, if you take the time to talk about it, it very quickly becomes obvious that it's completely foundational to the commerce and will be conducted globally today."