Realising the real potential of robotics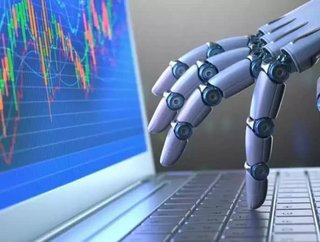 Robotics has evolved beyond simply mimicking human actions. There has been an enterprise process robotics revolution, enabling the full integration of r...
Robotics has evolved beyond simply mimicking human actions. There has been an enterprise process robotics revolution, enabling the full integration of robotics across existing systems and entire business processes, talking directly to applications with a built-in understanding of the process best practice itself, whether that is a finance, supply chain or even an HR process. Yet too many in the industry are still unaware of this: 97% of those in shared services are confident that robots can automate manual data entry tasks, but only 52% agree they can "understand basic finance processes", according to recent Redwood Software research conducted with Shared Services Link. Only 51% believe that they can replace human activity from end-to-end, and less than a third of those surveyed, who have the correct resources, think it is possible to automate more than 80% of the finance processes in their companies.
These statistics are a clear representation of the education gap that remains between the greater efficiencies that enterprise process robotics can deliver in the shared services and finance functions particularly, and what industry professionals think they can currently achieve.
What is robotics?
There still appears to be many differing opinions of what the robotics story involves. Everyone thinks they know, but nobody is looking at the wider picture.
Enterprise process robotics is defined by the Institute for Robotic Process Automation as the application of technology that enables employees to configure computer software, a 'robot', to catch and analyse existing applications for manipulating data, processing a transaction or triggering responses and communicating with other digital systems.
However, that is not the limit of robotics' capacity. Enterprise process robotics enables us to totally reimagine processes. Now, organisations can envisage how robotics can transform processes through the eyes of robotic technology, as well as their own. For example, the next generation of software robots will communicate directly with applications at the server level and communicate directly with core ERP and other business systems yet without the need or fear that this has to be a long drawn out IT project. This is a more scalable and reliable method of communicating with applications than through the user interface, which is really only applicable in instances where there are no published interfaces such as with home grown or legacy applications. The new age of software robots are currently designed to understand how to handle each process step, having complete knowledge of finance, supply chain and HR processes from the very start.
With this in mind, organisations need to asks themselves how to best deploy robotics to ensure significant process improvement, eliminating the 'but we have always done it this way' mentality.
The main concern for most is that the removal of humans may result in a complete loss of process control, let alone job losses. In reality they need not worry since in fact, the automation of processes end-to-end actually enhances overall control, resulting in improved granular visibility.
Why enterprise software robotics isn't 'too good to be true'
We've taken some time to define what robotics means for business today, now it's time to drill down into the clear benefits.
For the financial industry, enterprise process robotics enable the ability to improve financial processes or efficiencies, and most importantly the ability to standardise these processes in their entirety and end to end. For example a by-product of end-to-end process robotics means that you can capture all human, robotic and system activity and achieve comprehensive audit trail and documentation. Furthermore, built in business rules remove the need to micro-manage and robotised processes are self-managed but allow users to monitor progress and review and trigger actions whenever necessary.
It has recently been highlighted by Redwood research on the rise of 'RoboFinance®' that robotics investment cannot just meet, but exceed an organisation's expectations. It was recently reported by Royal DSM, global science, health and nutrition company, that the organisation experienced automation levels of 89% as a result of the implementation of enterprise process robotics. This is notably higher than the estimated 80% automation rate and significantly higher than the typical 10-30% automation levels reported by software robotics that is applied to smaller sections of wider processes.
Why isn't everyone jumping at the opportunity now?
No one can deny the advantages of enterprise process robotics, and we must ask ourselves why are more companies not jumping at the opportunity? The explanation is simply that people still do not fully appreciate the full capabilities of robotics today and where to start.
While it is true that old jobs could be lost, new jobs will undoubtedly be created, and what would occur would simply be transferring of skill sets to other parts of a business. This will only add great value to the business, increasing the bottom line if carried out correctly.
Another myth that is in need of debunking is the loss of control of processes, as it has been proven that enterprise process robotic solutions give both the visibility and clarity to make decisions and take action at any phase of the business process that the robots are streamlining.
More professionals in the shared services function particularly, need to seize the opportunity and invest in enterprise process robotics in order to enhance efficiency and margins, which can be kept or shared with customers. The solution also facilitates end-to-end process visibility, meeting SLAs reaching great standardisation of processes.
There is no doubt that the change will occur, particularly as shared services professionals realise how much more they can achieve, with less resources, minimal hassle, and lower costs.
A new dawn for robotics
Long gone are the days of manual time-consuming labour to ensure efficient core business processes are carried out. Enterprise process robotics provides accuracy, speed and consistency that businesses need in the competitive global marketplace of today, without unnecessary manual intervention. The organisations that will remain competitive in the fourth industrial revolution will be those who welcome the robotic revolution with open arms.
Neil Kinson, chief of staff, Redwood Software emphasises that for the industry to reach its full potential, we need to quash the perception that robots simply replace human beings.