Realising end-to-end transparency in the supply chain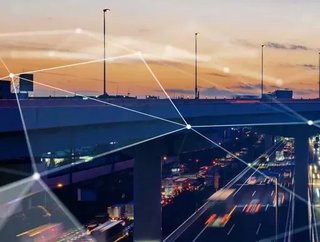 IBM, DHL and CIPS discuss the importance of end-to-end transparency in the supply chain and how an organisation can realise its potential...
Critical to many aspects of the supply chain and its process, those without supply chain transparency stand to impede their decision-making capabilities due to the lack of real-time information. "It is necessary to have access to the right real-time data, to know where goods are, and how processes work," says Jonathan Wright, Managing Partner, Service Line Leader at IBM Services. "It also makes real-time collaboration with outsourcing partners and suppliers next to impossible, which reduces a company's ability to be flexible."
Presenting unique challenges to the industry, "these known cracks in global supply chains are part of a range of concerns for executives, addressing them is critical to the vision of future supply chains."
What does end-to-end transparency mean?
"End-to-end visibility means being knowledgeable about every aspect of your supply chain to ensure a better and consistent customer experience. It enables your supply chain to more effectively and quickly react to unforeseen risks, as well as changing customer and market demands. It can also allow you to make more informed business decisions through visibility solutions like DHL's MySupplyChain when it comes to moving products and fulfilment centres closer to customers." Mark Miller, Program Manager Products, DHL Supply Chain (Americas)
Why is end-to-end transparency important in the supply chain?
Real-time data and technology have transformed from a 'nice-to-have' to a 'necessity'. Generating granular, real-time, security-rich data about supply chains coupled with technology (robotics, automation, hybrid cloud, IoT, edge computing, and blockchain) can power intelligent workflows. 
"These 'Intelligent Workflows' are AI-driven, embracing automation where possible, and facilitate horizontal integration and adjustments across functions, providing 360-degree visibility of the supply chain and potential disruptions. It's no coincidence that recent research shows that leading supply chain organisations use real-time intelligence 34 per cent more often than their peers," says Wright.
By harnessing intelligent workflows to improve reliability and reduce risk, Wright adds that "intelligent workflows can help companies address dilemmas (workforce dislocation, inventory issues, and customer service disruptions) caused by the pandemic or other crises. As we move forward, it's tough to predict the parameters of a post-pandemic world. But intelligent workflows can help build a smarter, more resilient global supply chain and narrow the gap between unimaginable and anticipated."
Agreeing with Wright, Mark Miller, Program Manager Products at DHL Supply Chain (Americas), says, "the COVID-19 pandemic exposed a number of vulnerabilities with today's supply chains, causing unexpected disruptions and shortages. The experience highlighted an important fact that a number of supply chain managers already knew - supply chain visibility and transparency is a must. The key is understanding that nothing short of end-to-end supply chain visibility will provide the agility needed to deal with unforeseen risks and unexpected disruptions."
How does the supply chain industry achieve end-to-end transparency?
While often a daunting task for most companies to pursue solo, "achieving end-to-end supply chain transparency can often require partnering with a third-party logistics (3PL) provider that has knowledge, experience and has invested in visibility tools and digitisation to manage the data flow," says Miller, who explains that DHL's own MySupplyChain tool is an example of this type of platform, "providing customers [with] a view of inventory positions, warehouse order visibility and transportation tracking across the entire network, enabling you to turn newly-available, end-to-end supply chain operations insight, into competitive [a] advantage. The ability to drill down into indecisive data, track-and-trace, and to share files has been a large, game-changing initiative for DHL Supply Chain and its customers."
Wright identifies three core focal points for any organisations looking to achieve end-to-end transparency in the supply chain:
1.Drive innovation-to-value with intelligent workflows
"COVID-19 has proven, companies with flexible, agile, and transparent supply chains are able to better respond to disruptions," says Wright, who believes it's important to:
Adopt an 'inside-out' approach to digital transformation by partnering that data with robotics, automation, hybrid cloud, connected IoT, and edge computing. 
Incorporate wisdom from external sources that provide weather, demand fluctuation, and other essential logistical data.  
With the need for quick response and time to value increased by the impact of COVID-19, "companies should start with implementing AI-driven solutions that integrate with their current state architecture to accelerate toward a digital supply chain, these can start adding value in less than a month," adds Wright.
2.Strive for autonomy through automation
"Leverage automated processes and self-learning software," says Wright. "Emulate the top-performing supply chain organisations with workflows that are self-learning, self-correcting, and self-directing," freeing up resources to focus on higher-value work.
3.Impart agility with instant and transparent insights.
Finally, "embrace agile operating models, which can provide near-instant insights in support of an organisation's workforce, ecosystems, and fluid work unit teams," says Wright, who expects to see these operating models to be a top competitive advantage over the next three years.
The challenge of end-to-end transparency
Duncan Brock, Group Director at CIPS, identifies the key challenges as:
the complexity of looking at every tier in the supply chain, and the resource needed to make the exercise useful and robust
Concerns over sharing information and undermining competitive advantage
The accuracy of the information collated
Definitions of what constitutes transparency may differ between sectors 
What technology is being used to realise the value of end-to-end transparency?
"It does depend on the business goals and what's already in place," says Duncan Brock, Group Director at CIPS. "Our research into digitalisation of supply chains found that 30 per cent of companies had cloud computing in their business," making it easier to access information across the entire business. Alongside cloud computing, Brock adds that "24 per cent of firms have stores of big data with a wealth of customer information at their fingertips, though many firms are still unclear how they can use this goldmine effectively, the data is a rich source of risk and opportunity."
Other types of technology being used in the industry include radio frequency identification (RFID). While not new to the industry, the technology is becoming smaller, which increases its range of uses to support the automation of inventory management. "These tags can store data, and so goods can be pinpointed to a specific location or actual supplier or producer, making identification of any problems so much easier. Consumers are becoming more interested in this too as they want more detail on where goods are coming from," adds Brock.
With the levels of technological sophistication rapidly increasing, "companies are hard-pressed sometimes to keep up," says Brock. "But with so many support functions in place, it is becoming increasingly difficult for companies to plead ignorance about what's happening in their supply chains. And that can only be a good thing."
The benefits of end-to-end transparency
"Modern-day supply chains are complex and huge with diverse supplier networks coupled with a global consumer community. Running a smooth supply chain operation while avoiding disruptions was hard already. 3PLs like DHL Supply Chain can provide 360-degree visibility across several key areas like track and trace, inventory, operational performance, business analytics and customer service. Gaining visibility into the supply chain means ensuring complete transparency through the process." Mark Miller, Program Manager Products, DHL Supply Chain (Americas)
End-to-end transparency trends in the supply chain
Reflecting on the current industry landscape, Wright, Miller and Duncan Brock, Group Director at CIPS, identify three key trends in the industry: intelligent workflows, ecommerce, and digital processes.
Intelligent workflows
At the centre of five key supply chain trends - customised customer experience, self-correcting operations, agile operating models, transparent, ethical networks, and dynamic computing configuration - Jonathan Wright, Managing Partner, Service Line Leader at IBM Services, identifies intelligent workflows as a key trend in the industry that can power responsiveness in the supply chain. 
Ecommerce
With the rise of ecommerce driving consumer expectations for quick, easy and reliable access to products, "gaining end-to-end visibility of your supply chain ensures a more agile supply chain focused on better customer experiences," says Mark Miller, Program Manager Products, DHL Supply Chain (Americas), who explains that having greater visibility into how your supply chain is performing, combined with inventory and capacity data,"allows you to make informed decisions on inventory placement to move fulfilment closer to consumers."
Digital processes
"Generally, the trend is companies are moving towards full transparency, supported by digital processes that can give them more detail more easily and at each stage of their supply chain," adds Duncan Brock, Group Director at CIPS. "here is more pressure from boards and investors to understand the supply chain more deeply and for more detailed reporting." 
As a result of COVID-19, the supply chain industry will reflect on their response to the outbreak and what they could have differently, "this will inevitably lead to a deeper dive into all the stages of their procurement and supply chain processes and could result in not only different suppliers but potentially new products and operations."