PwC: Connected And Autonomous Supply Chain Ecosystems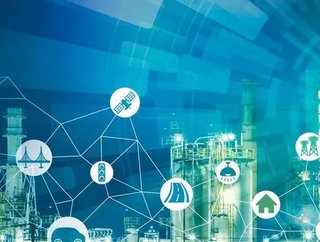 As consumer expectations continue to evolve and change, supply chain operations become more complex and they face new disruptions and challenges...
The COVID-19 pandemic, which broke out in China in 2019, has had a heavy impact on industries around the world throughout 2020, with global lockdowns forcing shutters to close across warehouses and factories around the world.
Digital technologies are becoming increasingly commonplace throughout not only the supply chain industry, but the world, with the ability to evolve and transform the linear operations of supply chains into more autonomous, efficient and effective ecosystems.
looking into anonymous ecosystems. With more than 1,600 industry leaders surveyed across 33 territories, PwC found that around 9% of supply chains have invested in advanced capabilities by Digital Champions, achieving strong cost savings for 7% of supply chains.
Digital Champions, listed by PwC as "Digital Supply Chain Champions," are the companies well ahead of the curve for supply chain excellence, and are the ones making real savings when investing in autonomous supply chain operations.
The survey found that volatility, uncertainty and major disruptions are forcing companies into shifting the focus of their supply chains quickly. Transformation and improved connectivity are crucial to success, with a self-orchestrating, autonomous supply chain ecosystem the key for companies hoping to work more efficiently, anticipating opportunities and addressing challenges before they can even arise and pose a threat.
Environments and markets are becoming more and more challenging for industry players. It's becoming harder to cope with the ever-changing state of the industry, with firms needing to ensure that they are constantly evolving, innovating and improving. The need for continuous innovation and cross-functional collaboration means that the end-to-end value chain must be constantly considered, with the needs of the customer and every other contributing factor, from warehouses to factories, must be prioritised.
Cross-functional teams and communities, which work in collaboration with supply chain centres of excellence, can drive innovation and advanced capabilities, which in turn, builds a continuous cycle of development and deployment approaches.
PwC's Reinhard Geissbauer, the Global Digital Operations Partner, said "Developing advanced supply chain capabilities makes strong economic sense and gives companies the agility needed to respond to disruptions," following the release of the research.