Procurement and Supply Chain Live: Charlotte de Brabandt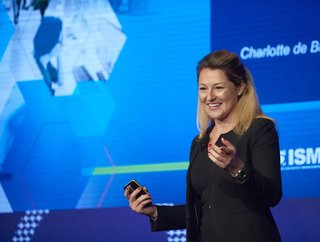 Amazon's Charlotte de Brabandt explored the threat of cyber attacks in supply chains - and how collaboration will be the key to risk mitigation
The lasting legacy of the COVID-19 pandemic on supply chains will be digitalisation. Necessity accelerated the rate of change, and procurement professionals came to rely on digital tools and their technology infrastructure for even commonplace tasks. But as more of our supply chains operate digitally, the threat of cyber attacks and bad actors grows. 
At Procurement and Supply Chain Live, Charlotte de Brabandt, Technology and Negotiation Keynote Speaker and Host at Amazon, addressed the topic in a session titled Cyber Security in Supply Chain. 
"This is a super relevant topic for all of us," Brabandt said. "We need to understand the whole network and all of the systems that are involved and that now make supply management happen."
During the session, de Brabandt explored high profile ransomware attacks that have plagued some of the world's biggest organisations over the past several years, and the real-world consequences that have reverberated across both the public and private sectors.  
Collaboration is Key to Mitigating Supply Chain Cyber Threats 
"We need to start to review our internal and especially external security procedures," she said. "We need to talk to our suppliers, because many companies don't have the knowledge, the education or even just the budget to implement a complete risk programme within their company. So us, collaborating with suppliers, we need to help them, partner with them, ask them and understand from which angle they come from.
"But most importantly is training: sharing this knowledge. Not only within your own internal workforce, making sure you train your teams, but also sharing these best practices with suppliers, by benchmarking and by proactively hosting these sessions and exchange information. 
Collaboration and human interaction will be key to combatting the threat of cyber attacks, which will define supply chain risk in the coming years, she explained. And the threats are relevant for every procurement professional. 
"As a procurement professional, I used to go to my first-tier suppliers, or second tier at most," de Brabandt admitted. "I said, 'It's up to my first-tier suppliers to take responsibility for who they collaborate with'. But no, we cannot be so ignorant anymore; we need to understand that it's a partnership. We need to have an open conversation and also dig down into who they collaborate with." 
"We need to act now. There is potential to create impact in this field by collaborating with each other, by benchmarking, and by doing best practices within the organisations, but also within the industry, and with different suppliers and partners out there."