Philippine Airlines faces outsourcing opposition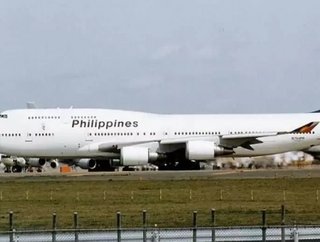 Philippine Airlines (PAL) plans to outsource thousands of jobs, and the companys employees arent happy about it. To fight the outsourcing drive, an emp...
Philippine Airlines (PAL) plans to outsource thousands of jobs, and the company's employees aren't happy about it.
To fight the outsourcing drive, an employees' union is planning on striking, a threat the Philippine Airlines is taking so seriously that it will temporarily slow down its flight schedule.
PAL spokesperson Cielo A. Villalune said that "There will be a 30 percent reduction in domestic flights and a 12 percent reduction in international flights" to offset the anticipated labor shortages.
Destinations that will be affected by the flight cut down include Hong Kong, Bangkok, New Helhi, Macau, Singapore, Los Angeles, Vancouver, Sydney and Melbourne internationally. Several domestic cities will also see flight shortages.
Philippine Airlines said that it is looking into merging some of its flights by using larger aircraft.
SEE OTHER TOP OUTSOURCING STORIES IN THE SUPPLY CHAIN DIGITAL CONTENT NETWORK
Tips to reducing outsourcing costs
POGO report: billions wasted on government outsourcing
Check out September's issue of Supply Chain Digital here!
Third-party contractors will be taking over in the catering, ground handling and telephone reservations side of PAL's operations in a move that is expected to save up to $15 million from the airline's annual service costs.
The outsourcing move will also result in 2,600 layoffs within Philippine Airlines.
The move to outsource some of its operations may sound harsh, but it's certainly reasonable when you look at the numbers. Philippine Airlines incurred a net loss of more than $10 million for the quarter ending in June, with rising fuel costs and a stagnant global economy being the biggest factors.