Parsable: increasing productivity at scale with Henkel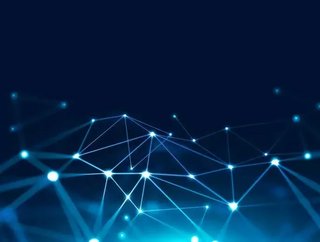 A key partner to Henkel's digital transformation is Parsable - the leading Connected Worker Platform for enterprise industrial companies. Parsable is...
A key partner to Henkel's digital transformation is Parsable - the leading Connected Worker Platform for enterprise industrial companies.
Parsable is a software platform that helps the world's largest industrial and manufacturing companies arm their frontline workers with the necessary tools to thrive in today's digital-first world. In addition to Henkel, its customers are top global companies in the manufacturing and energy industries, including consumer packaged goods, resources and chemicals, packaging and building materials, and automotive and aerospace. 
Parsable is one of Henkel's partners to help digitise Henkel's operations. The Parsable Connected Worker Platform transforms static, paper-based standard operating procedures into dynamic work instructions, including multimedia voice, text, video and photos, as well as real-time team collaboration. Given that 72% of tasks at a factory are still performed by humans, according to a recent study by research firm A.T. Kearney, Parsable provides companies with new data and insight into human work so they can improve productivity, quality and safety – at scale.
"They're primarily focused on supporting companies through digitalisation on the shopfloor. Although a relatively new partner, we're currently evaluating various opportunities to build on their preconfigured platform," said Dirk Holbach, Corporate Senior Vice President Global Supply Chain Laundry & Home Care at Henkel.
SEE ALSO:
Parsable underwent an intense deployment at Henkel during 2019. "We've been pioneering this new market, called connected work, which provides modern digital tools to industrial workers," says Lawrence Whittle, CEO of Parsable. "The consumer packaged goods market is an increasingly active area for us and it ultimately led us to Henkel, who is clearly one of the biggest players in this space on the global stage." 
In order to establish a mutually beneficial and long-lasting partnership, Whittle believes transparency is essential in order to achieve success with some of the world's biggest companies. "You have to be able to align with each other; otherwise, technology companies can't survive," he says. "We've invested a ton to ensure that we're not only delivering an easy-to-use, software-based platform to help frontline industrial workers do their jobs better and more efficiently, but also that we support and even drive the key business objectives of our customers."
"Ultimately, our goal is to improve the overall operations at Henkel," explains Whittle. "In order to achieve that, there is a clear objective around productivity, safety and quality. At the moment, there's a demographic shift in the industry. It's vital that you capture the knowledge of employees that are at retiring age and leaving the company, and transferring that knowledge to the new generation. While there's a real necessity to drive efficiency, quality and safety, there is also a requirement to understand a new way of working and recognise a new type of worker that really needs these modern, digital tools."
The Parsable Connected Worker Platform currently has users in more than 130 countries, and is available in 14 languages.
To read the full article on Henkel's digital transformation journey, click here!
For more information on procurement, supply chain and logistics topics - please take a look at the latest edition of Supply Chain Digital magazine.