Ovum expects global BPO market to reach $93.4B by 2015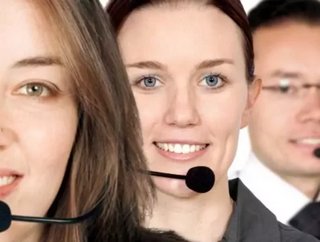 The global outsourcing market doesnt look like it will slow down anytime soon. In less than four years, industry analyst and consultancy firm Ovum expe...
The global outsourcing market doesn't look like it will slow down anytime soon.
In less than four years, industry analyst and consultancy firm Ovum expects the global business process outsourcing (BPO) market to climb to $93.4 billion, which would be good for a compound annual growth rate of 5.4 percent.
In 2010, the global BPO market reached $71.92 billion.
Not surprisingly, Ovum predicts that there will be strong growth in emerging economies in Southeast Asia, including India and China, which will drive the BPO growth.
According to Ovum, the business process outsourcing market in Greater China will increase by 16 percent each year until 2015. India will increase at a slightly slower clip, as Ovum expects the country to grow by 15.7 percent each year over the same period.
Cost is a big reason why companies choose to outsource, but going with that approach also helps companies focus their own resources in more productive fields.
"In the post-recession business environment, it has become imperative for enterprises to keep costs under tight control to maintain competitiveness," Ovum analyst Hansa Iyengar told the India Times. "BPO eliminates the need to invest in people and systems to manage non-core processes, potentially reducing costs and increasing efficiency.
"By outsourcing these processes, enterprises can focus their resources on growing their core business."
SEE OTHER TOP OUTSOURCING STORIES IN THE SUPPLY CHAIN DIGITAL CONTENT NETWORK
Tips to reducing outsourcing costs
POGO report: billions wasted on government outsourcing
Check out September's issue of Supply Chain Digital here!
Markets in North America and Europe will also witness growth, but at a much slower rate. The UK and Ireland will likely see annual BPO growth rates of 2.7 and 4.1 percent, respectively, until 2015.
"The marginal growth in North America during Ovum's forecast period is due to the maturity of the region's market, with enterprises there having embraced BPO decades ago," Iyengar said.